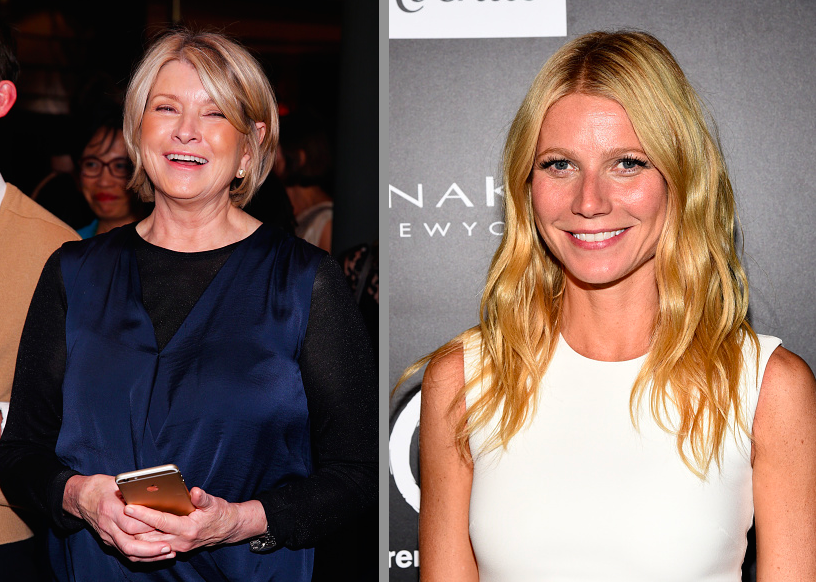 Mockery is a dish best served warmed at 220 degrees and paired with a crisp Chardonnay.
(Via Getty Images)  
Do not get on M. Diddy's bad side, or she will give you a six-page serving of mockery à la mode. 
Only last month, legendary perfectionist and entrepreneur Martha Stewart slammed Gwyneth Paltrow for being a talentless wanna-be when quoted in Net-a-Porter as saying, "She just needs to be quiet. She's a movie star. If she were confident in her acting, she wouldn't be trying to be Martha Stewart." 
This month, she is taking her homemade feud further by publishing a six-page spread in the November issue of Martha Stewart Living entitled "Conscious Coupling," in which Martha innocently pairs crusts with their perfect fillings.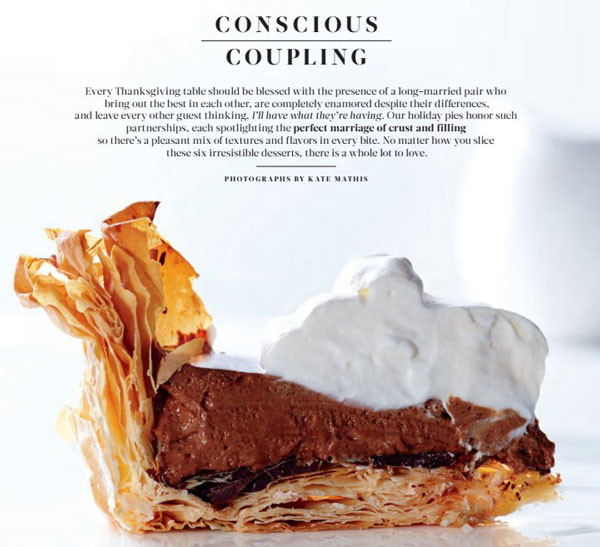 (Martha Stewart Living)
The title of the article is a deliberate attack on Paltrow, a metaphorical monogrammed handkerchief provided to wipe our mouths from Paltrow's ridiculously self-described "conscious uncoupling" divorce from Chris Marten.
Even though her intentions of mockery are as clear as her crystal egg geodes, Stewart serves up more vitriol in the first paragraph, writing, "Every Thanksgiving table should be blessed with the presence of a long-married pair who bring out the best in each other, are completely enamored despite their differences, and leave every other guest thinking, I'll have what they're having."
Its hard to say, beyond Patrow's eye-roll worthy announcement of it, why Stewart is harping on her divorce, especially since Stewart herself was divorced in 1990. Shouldn't that make them something of a pair? Perhaps, to the stalwart Stewart, this is just one more way Paltrow is 25 years behind.
The Goopster, on the other hand, is "psyched" about all the attentions she is getting from her lifestyle hero. While speaking at Fortune's Most Powerful Women Summit on Tuesday, she acknowledged the disparagement saying, "No one has ever said anything bad about me before, so I'm shocked and devastated. I'll try to recover." After letting her sarcasm register, she continued by adding, "If I'm really honest, I'm so psyched that she sees us as competition. I really am." 
Does Stewart really see Paltrow as a challenge to her throne, or, like the queens that have come before her, is she just letting her followers eat perfectly paired pie?
(by Myka Fox)