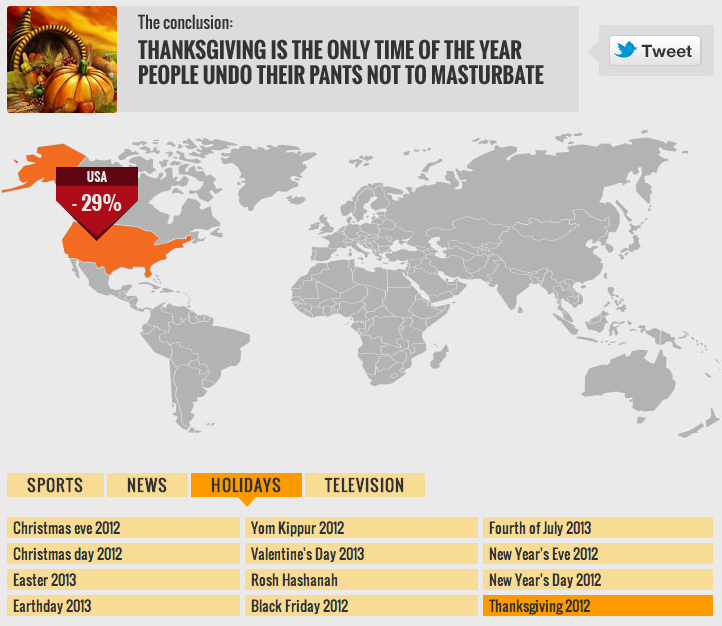 Watching 300lb men exchange concussions and arguing with your aunt isn't a turn-on?
Thanksgiving is about families coming home, and you know what they say, "home is where someone might walk in on you masturbating." That's why this Porn Traffic Analysis from PornHub reports a 29% decrease in visitors on Turkey Day, because aside from really confusing feelings about a cousin, it's not generally a sexy holiday. Perhaps because Pilgrims would probably burn you at the stake for dressing up as a "Sexy Pilgrim." Although maybe the return home just encourages people to be old-fashioned and try to remember high school crushes they used to masturbate to before the Internet. Certainly, the same is true for other holidays people go home for, like Christmas: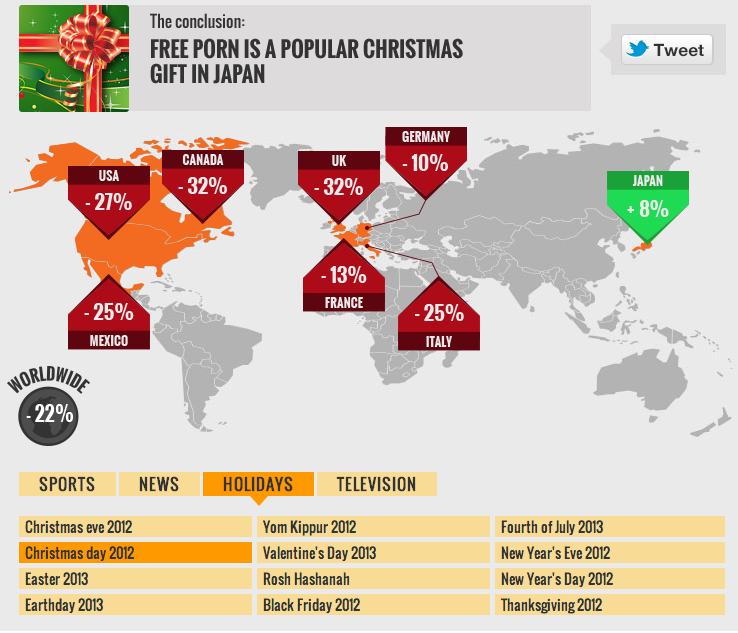 Japan's into some weird stuff, so maybe they go online when they know we're not watching.
Things don't always result in less masturbation, though. Look what happens when a bunch of idiots think the world is about to end: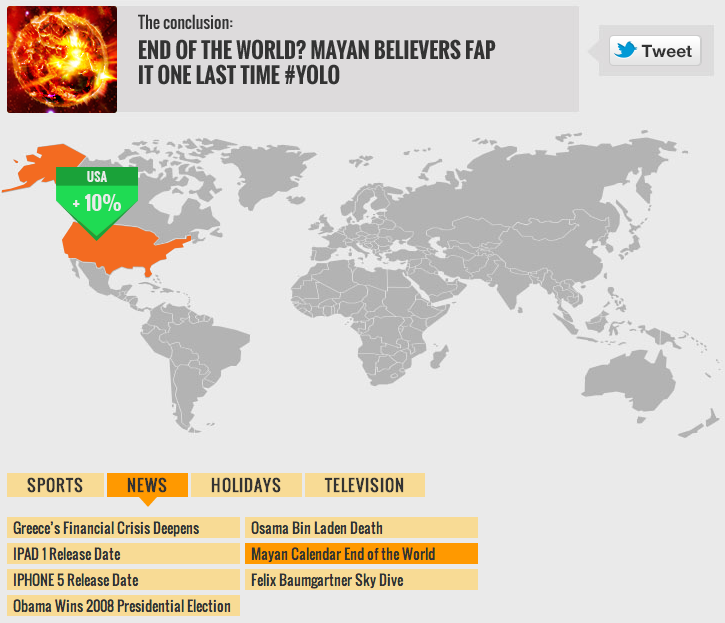 The United States leads the world in idiots who believe the world is ending. 
Sports affect traffic as well, with soccer events taking large portions of the globe offline, while American sports have more local, but very noticeable effects: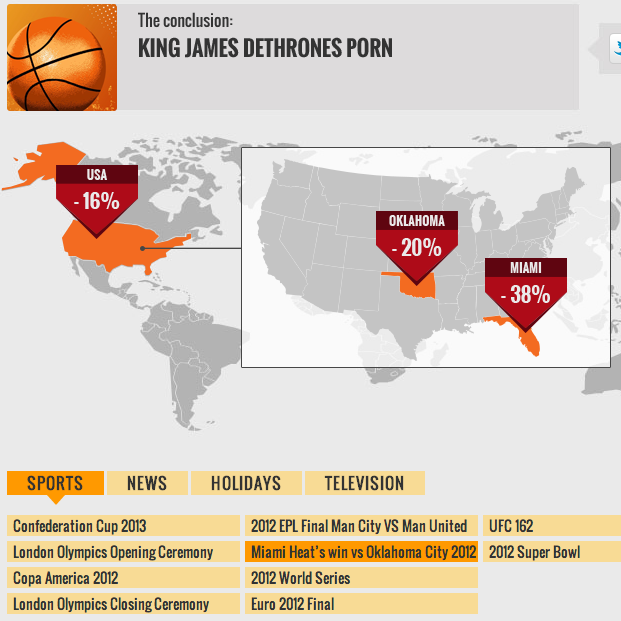 I would've thought that Oklahoma wouldd be more pumped to have stuff to do besides jerk it.
And the most important, yet obvious finding of all? Earth Day changes nothing.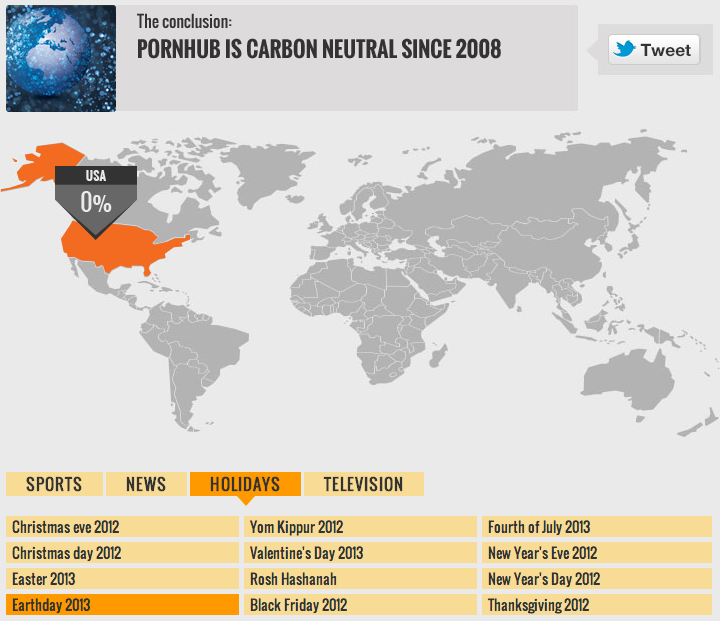 People didn't even take their hands off their junk for long enough to ask what Earth Day was.
Finally, I just want to say that PornHub has a better statistics department than most universities, with full data on what people are masturbating to in every state. In addition to their breast cancer fundraising events and other social media coups, it just makes me wonder why most large companies suck harder than the actors on PornHub by comparison.
Well, actually my final thought is that you should try to raise America's score next week. Do your duty, patriotic masturbators.
(by Johnny McNulty)