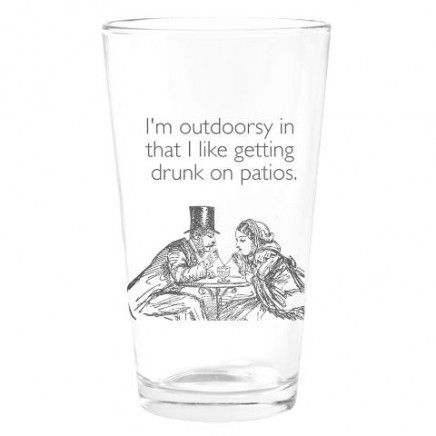 This pint glass is for anyone who considers drinking in the bar's back yard "going on a picnic."
The people you drink with are the people you trust. You count on them to sit next to you for hours at a time so you don't have to drink alone. You count on them to make sure to lay you on your side when you're napping in the public rest room toilet stall. You count on them to pin twenty dollars to your sweater before throwing you in a cab and screaming your address at the driver. It's time to repay them with some drinkware that will put a smile on their faces. Check out our Drinking Store to buy these items as gifts, or just to have around the apartment for when your friends come over.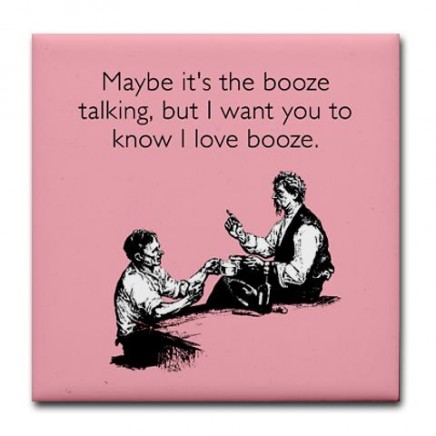 Why waste time talking when your coasters can express such eternal truths for you.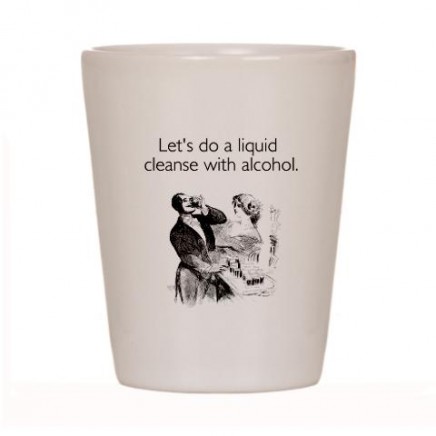 This shot glass is measured for the perfect dosage of healing, 80-proof elixir.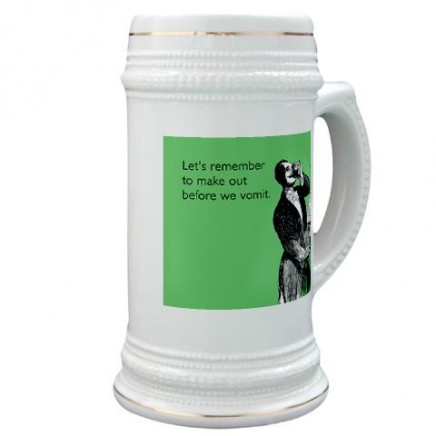 Even if you forget, anyone reading your beer stein will remember.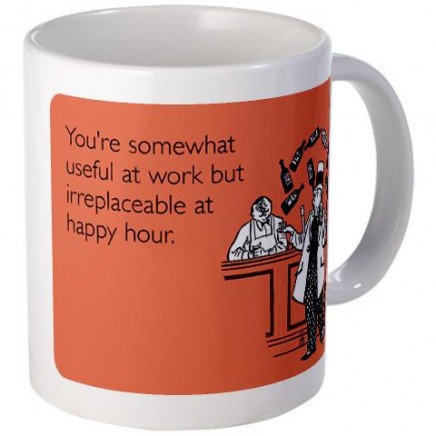 A mug for the coworker who knows where the real work gets done.