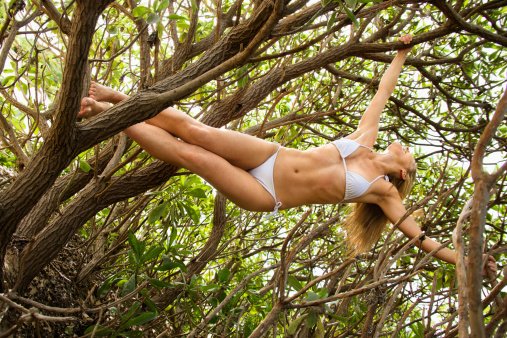 Meth-takes have been made.
Police in Trinity, TX got a call around 6am of a naked woman going around banging on doors. No, this is not the work of some new nudity sect of the Jehova's Witnesses. This incident was, of course, caused by meth.
According to KTRE News, cops came to check the scene out, but didn't find her until an hour later when they got another call complaining of a naked woman sitting in a tree. F-I-E-N-D-I-N-G.
While they were trying to get her down like some meth-head version of an overly curious kitten, cops got another call, this time about a naked guy running around banging on doors in the same neighborhood. It wasn't a coincidence, it was love.