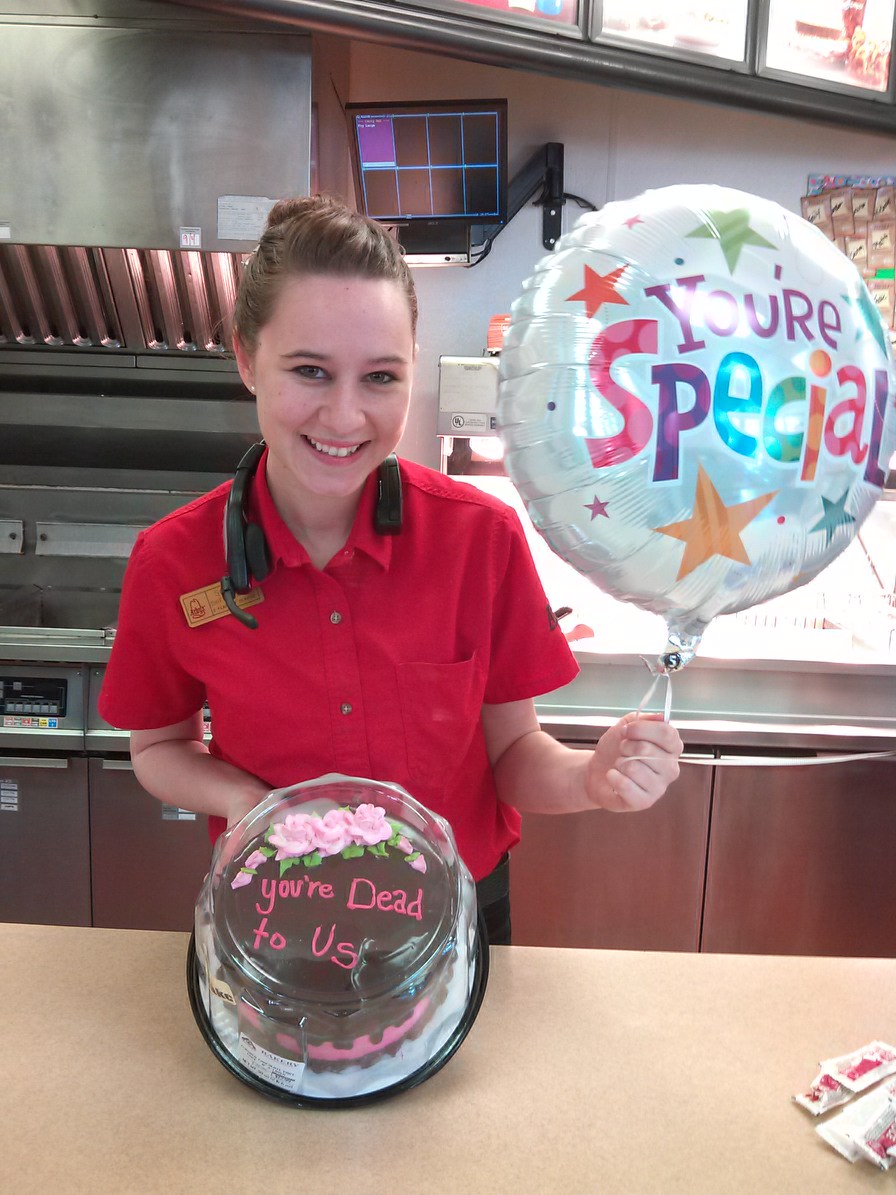 So many mixed messages!
After four years of working at Arby's, it was time for redditor chopieseeves to leave. She'd put herself through school and earned a degree in veterinary technology, and while the food service industry had served its purpose in her life, it was time for her to move on from Arby's and get her dream job. Naturally, her coworkers were pissed.
Chopiesleeves says it was actually her best friend and future maid of honor (also a coworker) who ordered this cake, which I'm sure made chopiesleeves feel very special. After all, the surest way to say "I care about you" is by saying "I can't believe you're getting out of here and leaving me alone in this roast beef-infused hellhole." I hope chopiesleeves lets her pick her own bridesmaid's dress for the wedding.
(by Shira Rachel Danan)