Missing Mister Mittens while at work? Cuddle Clones will recreate an identical version of him for you (if you're not worried about becoming the weirdo who talks to a stuffed animal at the office).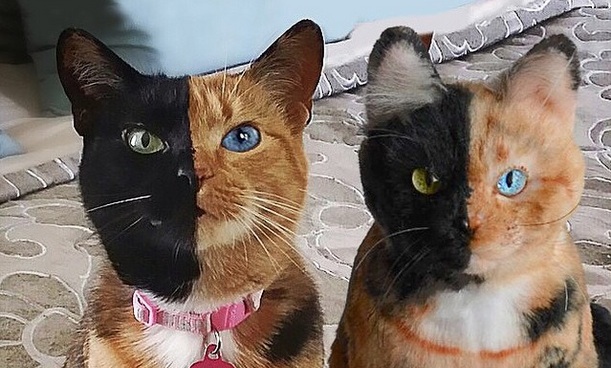 Because sometimes you can't find a perfect match of your pet in a store.
(via Cuddle Clones)
All you have to do is send Cuddle Clones a bunch of pictures of your pet and, for $199 (for cats or bigger), or $129 (for rabbits or smaller) they will create a spot-for-spot, stripe-for-stripe version of your animal friend.

You even get to pick ear and tail positions. When was the last time your partner let you do that?





It's almost hard to tell which is which sometimes.


Yes, they will do whatever pet you have.


And they really have an eye for details.






The clones are made for a variety of reasons, but as Cuddle Clones co-founder Adam Greene told BuzzFeed News, "about 40% of customers use the service as a form of self-therapy to memorialize pets who died. I've lost a pet before, you at least know someone if you haven't. It really is like losing a member of the family. It's quite a jolt."
Finally, a more subtle way to memorialize your pet than taxidermy, and a lot more acceptable to take to bed with you.
The rest are made for people who otherwise just miss their pets due to traveling, going to work, getting the mail, etc.
From what it looks like here, the biggest fans of the clones are the originals.