There are places where the beautiful people hang out, and there are places where the professionally beautiful people hang out.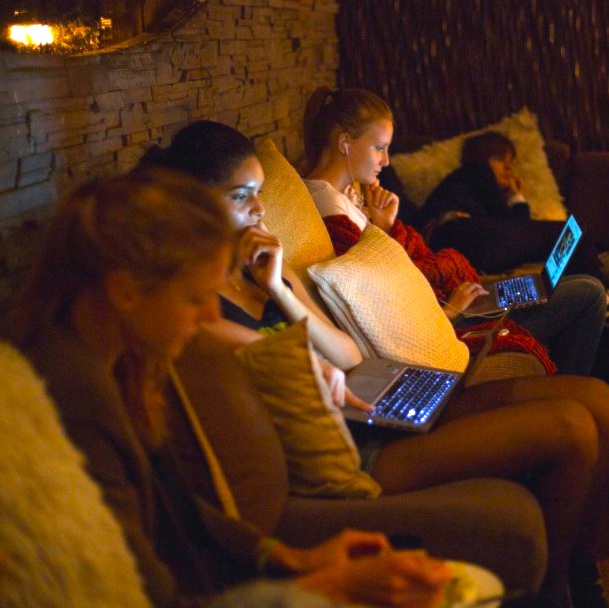 Laptops? They're just like the rest of us! (via Instagram)
Since 2009, Modellounge has provided a place for New York City's working models to relax, network, and kill time between jobs without worrying about unattractive people bothering them. That's because only female models working with one of the city's top agencies can get a membership card.
Your fantasies about a place to relax between castings and fittings are actually true: http://t.co/djbHrCiFCI pic.twitter.com/fdTpoIHgPN
— Modellounge (@modellounge) February 11, 2015