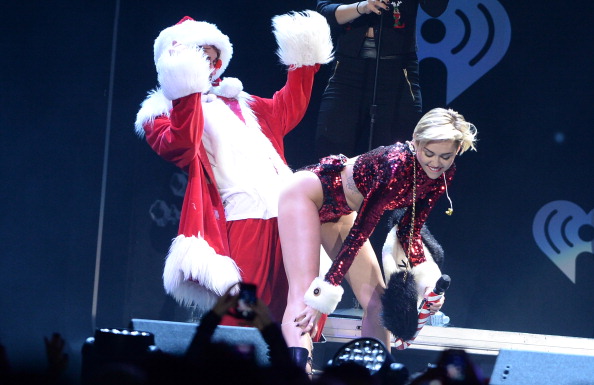 Maybe she's just too busy to sit on his lap properly. (pic via Getty)
The war on Christmas is over. On Friday evening at KIIS FM's Jingle Ball concert at the Staples Center, Miley Cyrus used her skills as a holiday assassin and trained her sights directly on Christmas's general, one Santa Claus, and took him out with an upraised buttocks right to the mid-section. Fox News is presently in mourning for their favorite holiday.
Here are pictures because if Miley Cyrus does something and there aren't pictures, do blogs make a sound?