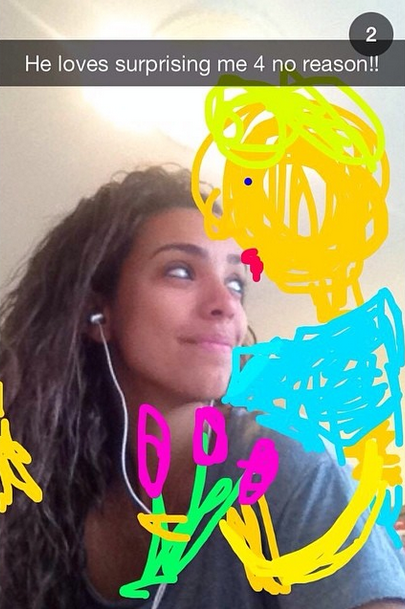 OMG! It's like a fairy tale romance. 
Life is just like that sometimes. One day you're sitting alone in your bedroom, jealously scrolling through your coupled friends' Instagram feeds, wishing you could find that very special someone. And the next, you're happily accepting flowers and foot massages from your very own tall and handsome Snapchat doodle. It happened for the Instagram user meandmyboifriend, and it can happen for you! It's like they say: there's a crudely drawn lid for every pot.
While we're waiting, let's jealously scroll through the photographic evidence of her new romance: 
See more pictures from meandmyboifriend's enviable romance.
(by Dennis DiClaudio)