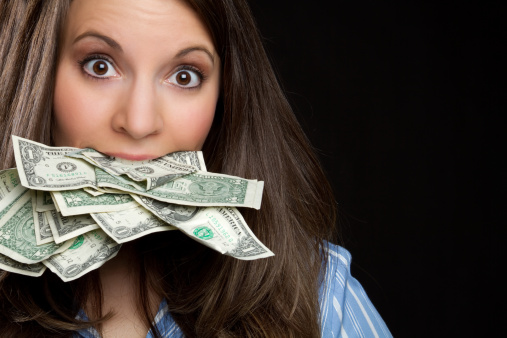 This money tastes like prison!
A new get rich quick diet just emerged from the Dominican Republic: instead of food, swallow 16 pills stuffed with $70,000. That's what one unnamed woman from Santo Domingo did after arriving to Punta Cana on a flight from Brussels.
According to the AP, National Drug Control Agency Spokesman Dario Medrano said that the money was most likely tied to drug trafficking, not weight-loss, but I don't see why it can't be both.
Dominican authorities say this is the first time anyone has tried to smuggle money in their stomachs. People trying to lose weight, on the other hand, have been eating paper for years.