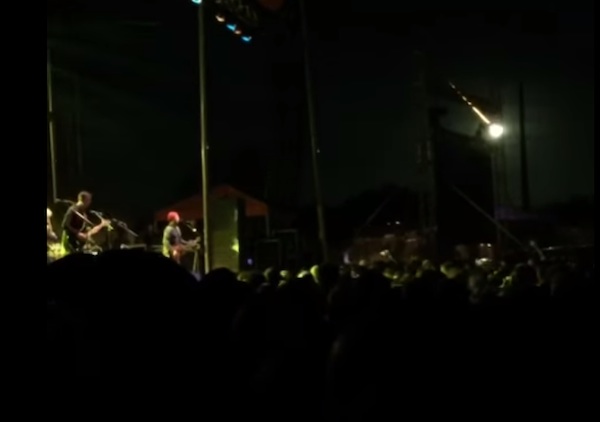 Good news for people who love meteors.
On Saturday night, a 4,000 pound meteor landed in central Texas. It lit up the night sky, drawing 911 phone calls from concerned residents.
The only people who weren't concerned were those attending this Modest Mouse concert in Austin that night, because they probably thought it was a light show that was part of the performance. The incredibly bright meteor whizzed across the sky during the song "Dark Center of the Universe" and was captured on video by YouTube user Jamey Maki.