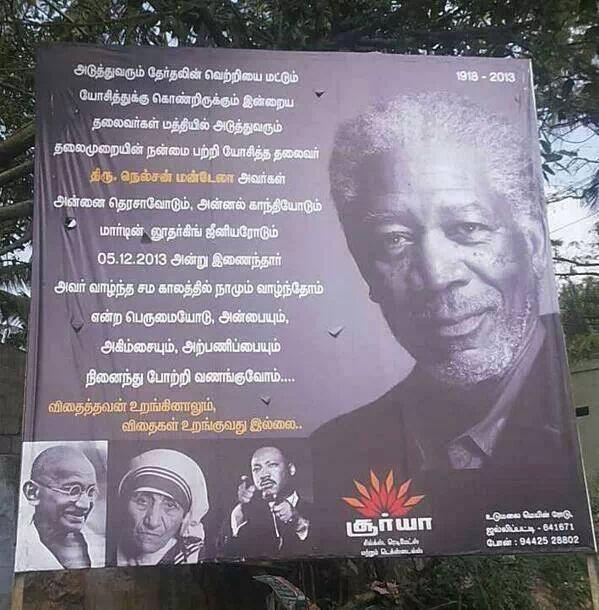 It saddens me to have to write the words "Mandela FAIL." (via @FarrukhHussaini/Twitter)
A businessman in India clearly had his heart in the right place when he paid for a billboard honoring Nelson Mandela. Unfortunately, his head was elsewhere. Because somehow the image used for the tribute was of beloved actor Morgan Freeman.
The man put the blame for the mistake on the designer, a guy I'm guessing has seen Shawshank Redemption one too many times. In his defense, the images for three other human rights heroes on the billboard are spot-on, so statistically he's 3 for 4. Also, the accompanying text reads "We should be proud that we were a part of an era when they lived." Again, they both lived through mostly the same era. Also, anyone who loves Se7en or March of the Penguins might say the same thing about Freeman. No?
Okay, the guy screwed up. But while everyone is goofing on an Indian businessman trying to do something nice, keep in mind that Americans still mistakenly call an entire race of people "Indians" due to a similar snafu.
(by Jonathan Corbett)