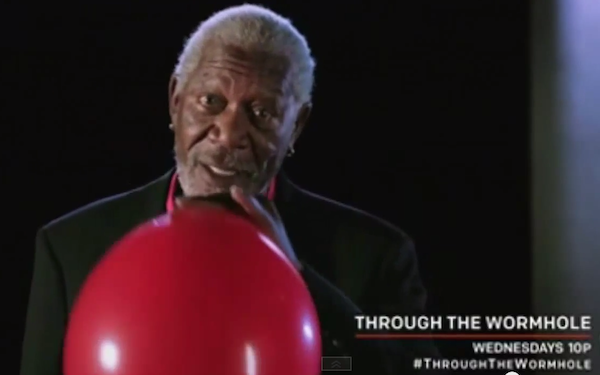 You can now scratch "Morgan Freeman on helium" off your bucket list.
Have you ever wondered what Morgan Freeman would sound like on helium? If you did, there's a good chance you forgot about it after a couple more bong rips and several episodes of South Park. At any rate, someone did spend time pondering that great question, and that someone happened to be in a position to pitch the idea to the science show Through the Wormhole, hosted by Freeman and airing on the Science Channel.
I have no idea what any of us can learn from a clip of Morgan Freeman speaking in his Alvin and the Chipmunks voice, other than the fact that Morgan on helium still speaks with more authority than most people in actual positions of authority. But the video does make for a great promo for the show, and has me hoping to see similar clips from the series, like Sean Penn on laughing gas, Christian Bale on Ambien, and Helena Bonham Carter after several beers.
(by Jonathan Corbett)