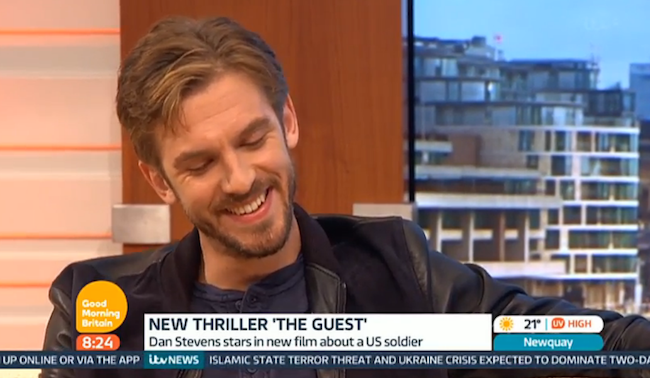 "Playing an abusive priest, did you ever have to beat the Bishop?"
This is so immature. Not so much the video clip of a British morning show host asking Dan Stevens if he had to "beat off a lot of American men" to land an acting gig, but that I wrote about it and you're now reading it. I like to think we're better than this. It's just funny to imagine thousands of English viewers doing a spit-take with their morning tea with the mental image of Matthew from Downton Abbey jerking off dozens of dudes during a twisted Hollywood casting session.
He seemed to think it was funny. Not being familiar with the show, it's hard to tell if host Susanna Reid had no idea what he was laughing about, or is one of the greatest "straight men" in the history of British comedy.
(by Jonathan Corbett)