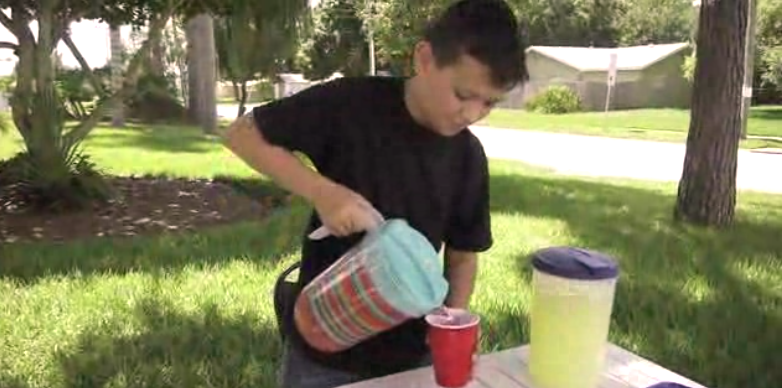 Portrait of a criminal diversifying his products into regular lemonade and strawberry.
T.J. Guerrero is a 12-year-old kid who's life is ripped directly from the comic books. He set up a lemonade stand on a busy corner in his neighborhood to save up money for an ipod and snacks, but grumpy neighbor Doug Wilkey is bent on taking the stand down.
"I am very worried about the value of my home, which is why I built in a residential area, not a business area," 61-year-old Wilkey wrote in one of a few angry letters to City Hall in Dunedin, Florida.