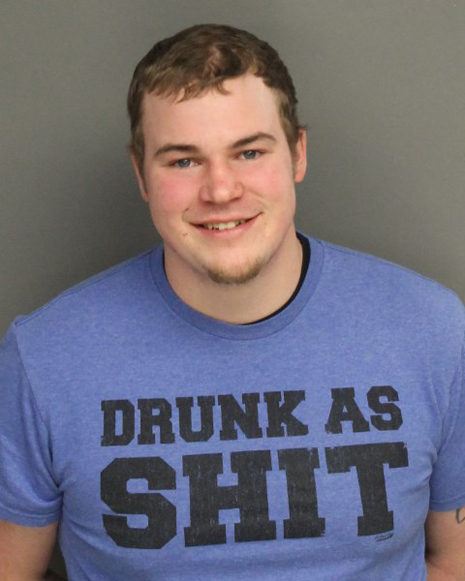 The prosecution rests. (Via)
A man arrested for DUI on Sunday made sure to confess to the crime before he even left the house. According to The Smoking Gun, 21-year-old Ross McMakin of Oregon was wearing a shirt that read "Drunk As Shit" when he was arrested and photographed in the above mug shot.
McMakin was also accused of driving on a sidewalk, striking a parked car, and assaulting his girlfriend when she tried to take his keys away, but all that doesn't fit on a t-shirt so he decided to focus on the drunk part when making his wardrobe choice for the evening.