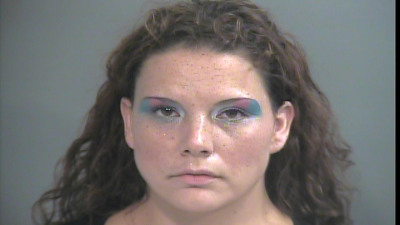 Her mouth said no, but her eyes said yes. (Via KFSM)
Before she was arrested, this woman was suspiciously hanging out in the shadows. The eye shadows section of a mall makeup store, that is.
KFSM reports that police received a call from the Ulta Cosmetics in Fayetteville, AR when the general manager noticed Brandy Allen, 31, shoveling $144 worth of eye shadows and liners into her purse. According to the report, Allen was "grabbing handfuls of make-up without looking at the color or labels. She didn't appear to be checking prices, either."