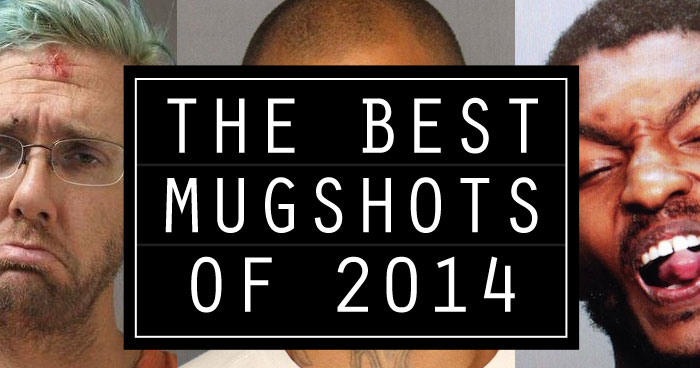 by Myka Fox

As 2014 comes to a close, it is time we take a look at what made this year great. We landed on a comet, the pope became gay-friendly, and Jay Leno stopped hosting the Tonight Show. But we would be remiss to not reflect on all the wonderful contributions criminals gave to the mugshot community. 2014 was a great year for mugshots, so lets take a moment to look at the eight best ones of the year.
8. Frowny Face Guy

No quiero taco jail.
This is the face of a drunken blue haired man who was denied a Taco Bell fourthmeal when he and his lady friend rode up through the Daytona Beach TB on bicycles. The cops were called when they refused to leave without their chalupas, but only got arrested when cops noticed he had a swiss army knife on his belt buckle and then threw him to the ground. Hard to say if the frown is for the unnecessary roughness, or from drunken munchies.
7. Drunk Guy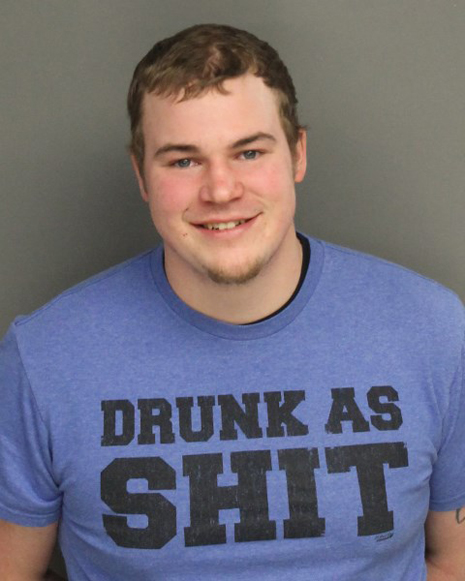 The thirteenth step is into a jail cell.
Hahahaha, classic. 21-year-old Ross McMakin of Oregon wore his "Drunk as Shit" shirt the night he got picked up for a DUI. Odds are, he wears that shirt every day, and was just hoping to follow in the footsteps of his famous 2011 predecessor who picked up for a DWI while wearing a shirt that says "I'm a drunk."
6. Crazy Face Guy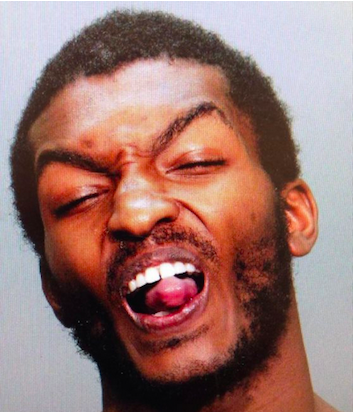 Come out with your eyebrows up!
Fun, whimsical, angry. What else can be said about this mugshot of Willie Tatum III? This photo is the culmination of a 4-hour standoff with the SWAT team for what the Columbus police department says was "breaking and entering" and what Tatum claims was "entering his mom's house with a key." Surely he will have his day in court, but his mugshot with have an eternity on the Internet.
5. Murder Guy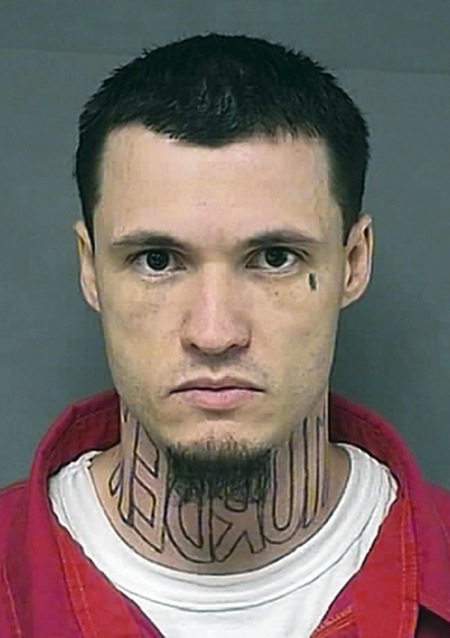 He loves to kill people who are looking in a mirror.
Jeffrey Chapman loves permanent things, like tattoos and murder. Like many tattoos, however, not a lot of forethought went into his giant backwards murder neck tattoo, because surely if he had known he was going to get caught murdering someone he would have left his neck a little more mysterious. His lawyer says he wants to have it removed so that it won't influence the jury, but his fierce stare in the camera indicates that the tattoo may go, but he will always be the neck murder tattoo guy on the inside. Literally on the inside, because that neck tat is definitely going to send him to jail.
4. Monopoly Shirt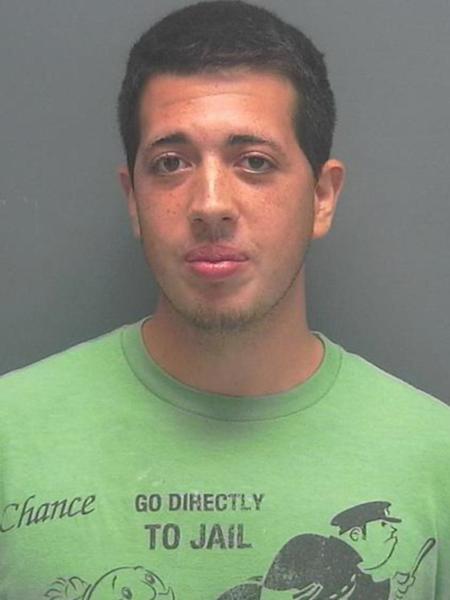 He should have worn his Sorry! shirt instead.
Micah Daley did not pass go before top-hatting his way into the mugshot hall of fame. Little did he know when he walked out of his house with about 20 grams of weed that his Monopoly shirt would that he would pull the bad luck card and be sent directly to jail. Even worse, he didn't collect that $200 for his stash.
3. Eyeshadow Lady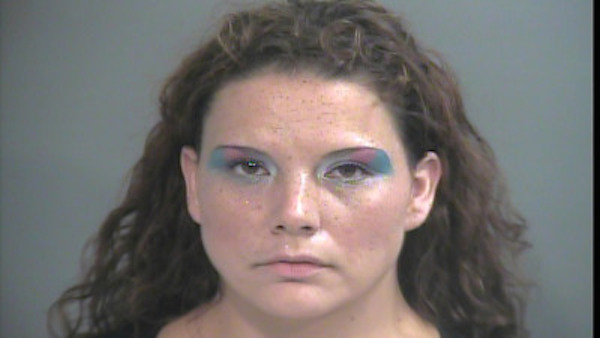 Caught red eyelid-ed.
Coming in a number three is Brandy Allen, with the eyes of a criminal but the eyelids of 80's punk band bassist. Her crime was— can you guess it?— stealing eyeshadow from an Ulta cosmetics store. She claimed innocence, but the mugshot is all the evidence we need to convict. Shine on, you crazy diamond.
2. Inception Guy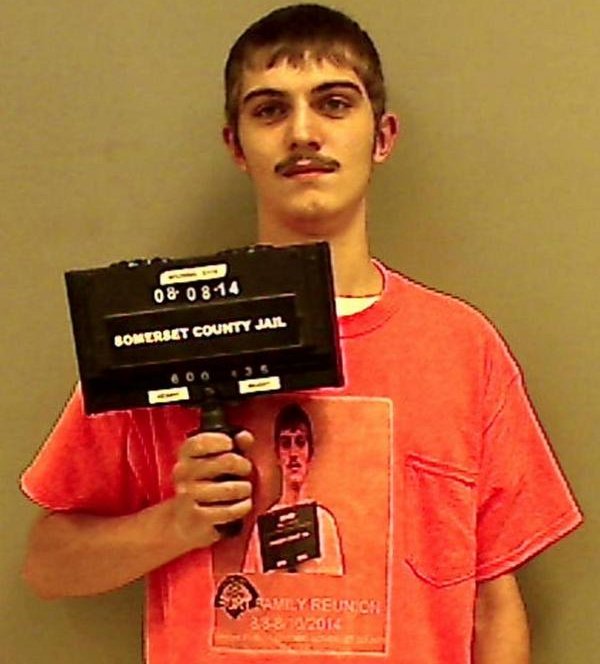 This is why jails should have gift shops.
At the tender age of 19, Robert Burt got arrested for a DUI, and when he showed up for his two days of court-ordered incarceration, he came guns blazing with his homemade t-shirt proudly displaying the mugshot taken from his original arrest. This is the official Bud Light sponsored shirt of his family reunion, as he likely has relatives waiting for him on the inside. A move like that is almost as bold as the three caterpillars crawling across his face.
1. Hot Convict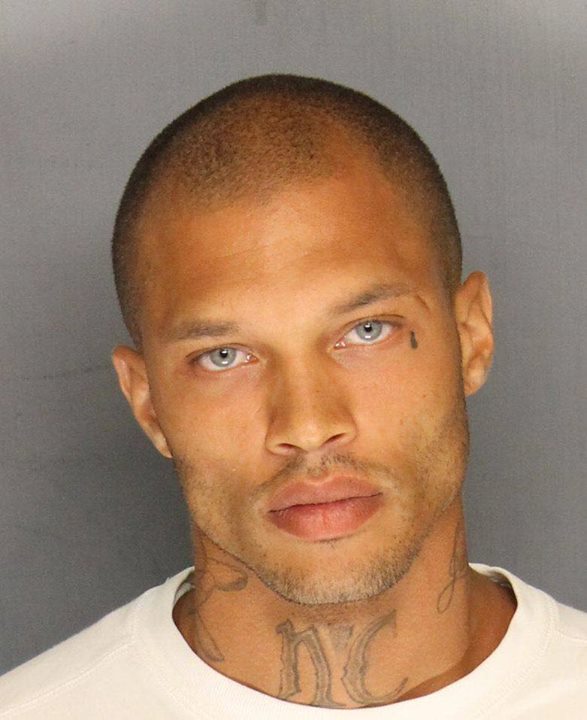 I could stare at Meeks for weeks.
Ahhhh, Jeremy Meeks, it had to be you. You, with your icy blue eyes, soft pouty lips, and sensitive teardrop tattoo, you won America's thirsty heart. Within hours of his headshot being released to the public this summer, he became known to all as the "hot convict" and inspired the trending hashtag #FelonCrushFriday. With the chiseled face of a model and the grizzled history of six felony convictions, you have assaulted your way into my number one slot. Pun intended.
Honorable mentions:
1. Cleveland Browns defensive end Desmond Bryant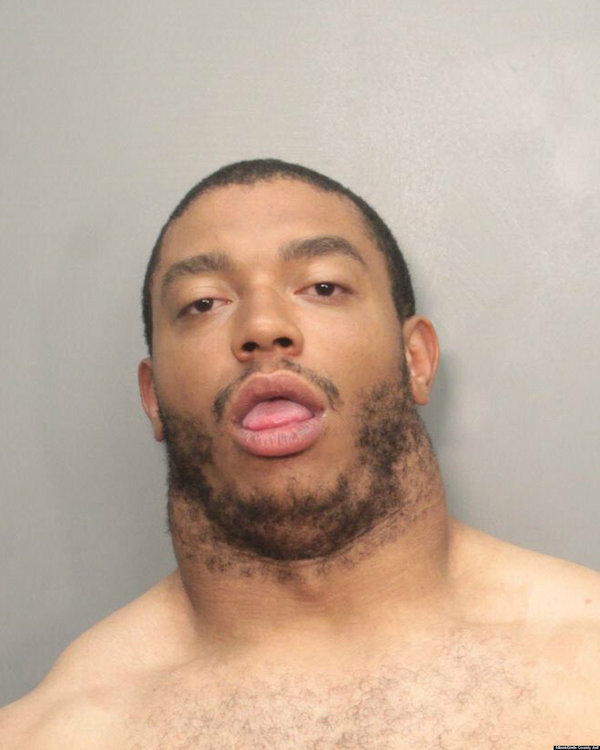 Maybe if I can retract my head into my neck, they'll send me to the hospital instead.
Cleveland Browns defensive end Desmond Bryant's mugshot was taken in 2013, so he can't officially be part of the '14 Hall of Fame. However his mugshot wasn't made into a meme until this year when his mug went viral again thanks to r/PhotoshopBattles, and some of these are too great to not look at one more time: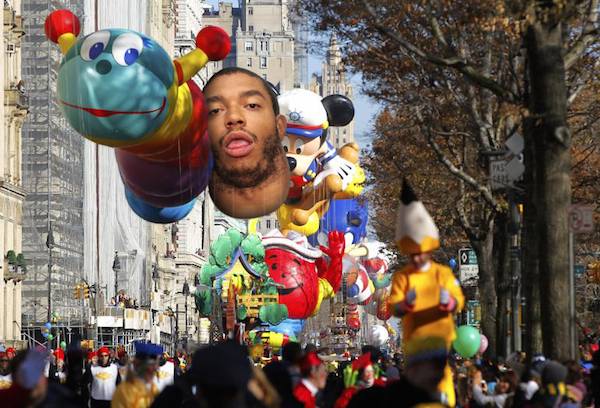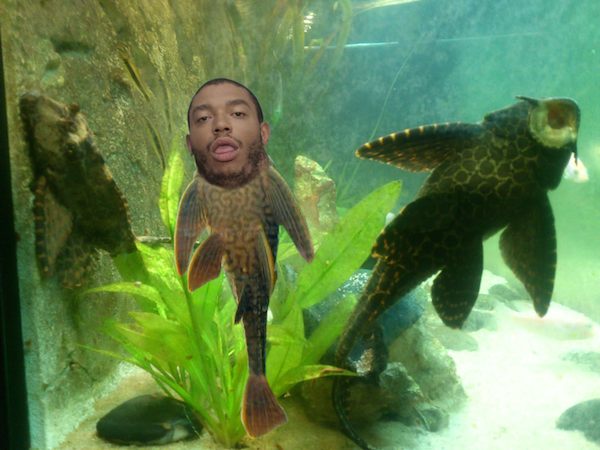 2. 2nd Hot Convict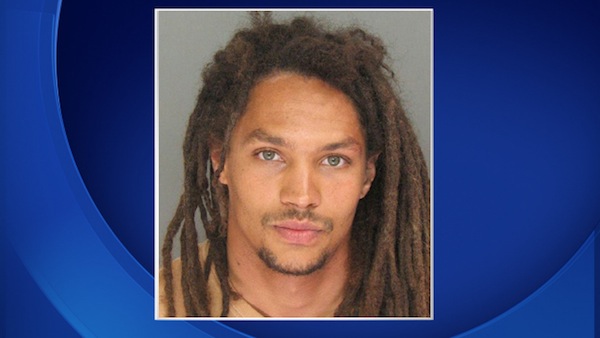 Hot, but not hot enough.
After assaulting a dude who was dressed as a FOX news anchor on Halloween because he believed him to be a real FOX news anchor, Sean Kory made the rounds as being a really hot mugshot guy. But since Kyle Meeks cornered the hot convict market, Kory didn't quite make the cut. Still, he has his fans. Better luck next year, Kory!