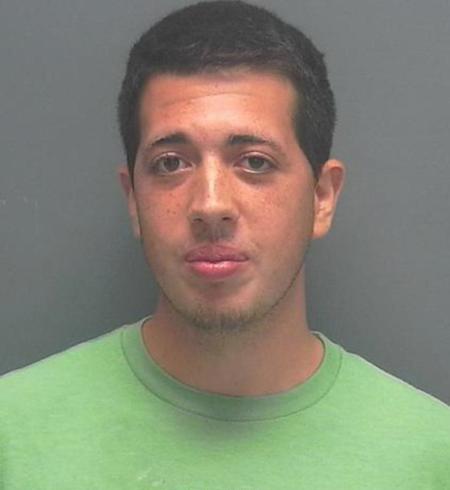 A look that says "I goofed."
(via Lee County Sheriff's Office)
When Micah Dailey left his house in Cape Coral, Florida on Tuesday, he probably did not plan on going to jail. You have to think that if he thought there was even a chance that he'd be arrested and charged with possession of no more than 20 grams of marijuana, he would've changed his shirt before heading out.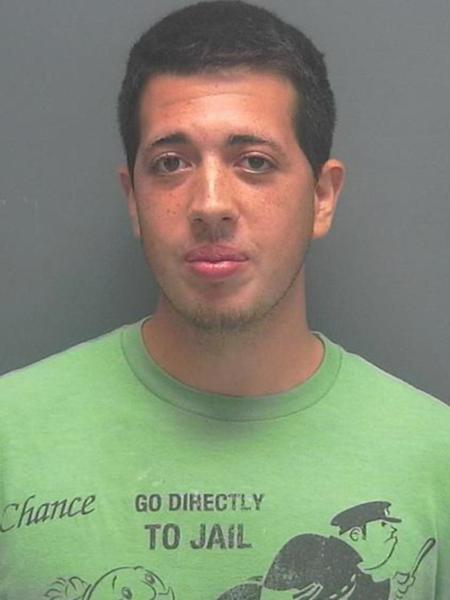 Monopoly: Florida Man Edition
Because, when you wind up posing for a mugshot wearing a Monopoly T-shirt that says, "Go directly to jail," you're not only going to hear about it from every cop in the precinct that night ("Hey, he just landed on Perp-walk!"), you can count on becoming a first-ballot Mugshot Hall of Famer. So, congrats, Micah! Your picture now belongs to the ages, among greats such as The Eye Shadow Thief, Meta Mugshot Guy, and, perhaps the greatest of all time, Crystal Metheney. Take a bow!
(by Jonathan Corbett)