Peyton Manning is getting rich off other people's munchies.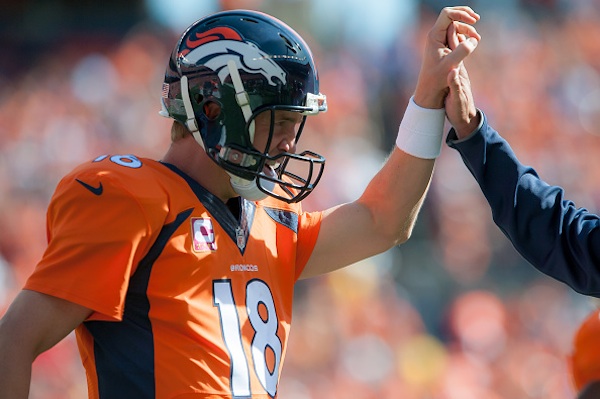 Yes! Pizza money! (Getty)

Just before Colorado legalized marijuana back in 2012, Denver Broncos QB Peyton Manning purchased 21 Papa John's locations in the state. Ever since then, business has been booming.
Manning is smart enough to make the connection, and humble enough to admit it's not his face that's selling pizza. He told Sports Illustrated: "There's some different laws out here in Colorado. Pizza business is pretty good out here, believe it or not, due to some recent law changes."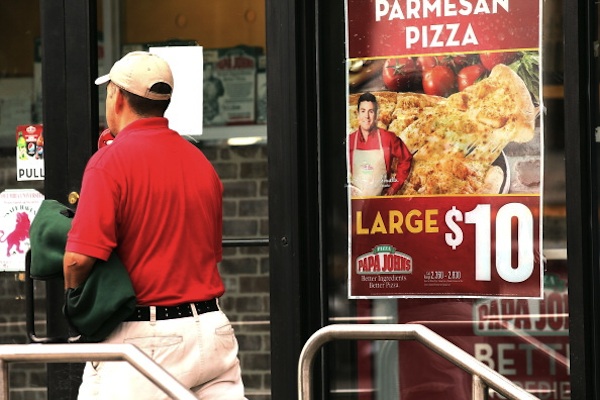 Pizzzaaaaaaaaa. (Getty)

Hint, hint.
In other words, all the stoners are getting baked and calling up Papa John's to satisfy their urgent pizza cravings. Specifically, the ones owned by Peyton Manning, because there is something about him that is so funny when you're high.
TMZ confirmed back in 2013 that Manning's restaurants are doing exceptionally well—one location even reported a 25% increase in sales in the year since Manning bought them.
Good to know Manning will have something to live off of if he does retire.