No prizes for guessing murder.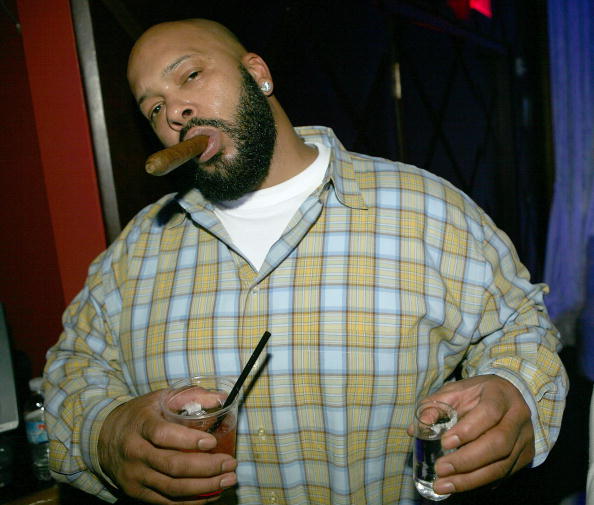 From the guy who brought you Murder Was The Case, we present: murder. (via Getty Images)
Death Row Records founder and guy-who-was-behind-the-wheel-of-the-car-that-Tupac-got-shot-in Suge Knight was arrested for murder for a fatal hit-and-run.
Knight got into a fight with old friend and now victim Terry Carter on the set for NWA's upcoming biopic "Straight Outta Compton," when TMZ reports that security asked Knight to leave. When Terry and his friends left to go to a restaurant, Knight allegedly followed them there, and then ran them over in his red pickup truck.