This family worried about the very worst thing that could happen to their child, and then made it happen.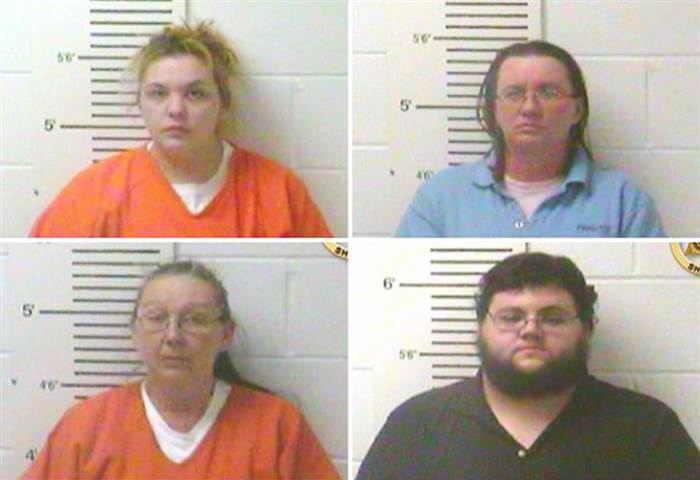 This is what happens when you don't have Alice in the middle to balance your family photo.
(via Lincoln Country Sheriff's Office)
The family of a 6-year-old Missouri boy had him kidnapped, tied up, threatened with a handgun, and told he could become a sex slave, all to "teach him a lesson about being too nice to strangers."
According to police, the boy's aunt, Denise Kroutil, 38, recruited her co-worker Nathan Wynn Firaved to help the boy's mother, 25-year-old Elizabeth Hupp, and grandmother Rose Brewer scare the child out of his innocence.
On Monday, Firaved kidnapped the victim after he got off the school bus.