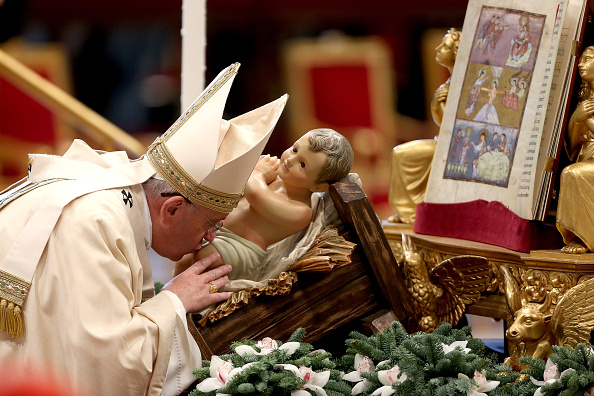 The Diaper Pope on the job. (via Getty Images)
Would you wear adult diapers if you didn't need them? Depends on if the pope's coming. No, seriously, put your Depends on if the pope is coming.
Manila authorities are requesting that everyone wear diapers if they are to witness his holiness when he comes to visit this January. 6 million people are expected to show up to his final mass Jan. 18 and the city doesn't have nearly close to the 6 thousand portable toilets they would need to handle all the waste.
Francis Tolentino, chairman of the Metropolitan Manila Development Authority, told a local radio station that the diapers can absorb "up to four rounds of urination."