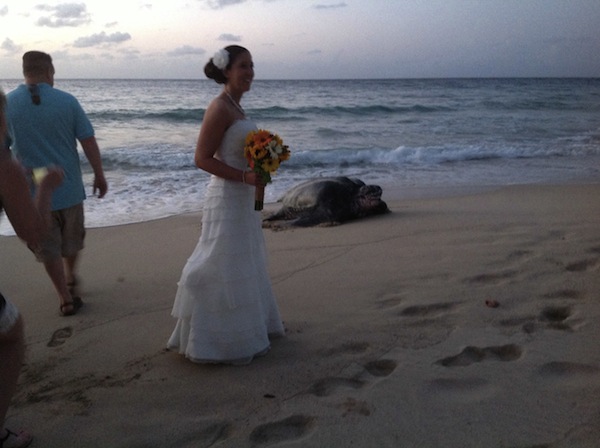 "Erm, I'm a distant uncle of the bride's childhood pet." (all images via imgur)
Redditor ln3 got married on the beach in St. Croix a couple of weeks ago, and unfortunately, the wedding was crashed by one large uninvited guest. 
Fortunately, the crasher was a sea turtle, who came up onto the beach immediately after the ceremony, laid eggs in the sand, had a few drinks and flirted with the groomsmen, and then returned to the water with a little hunk of wedding cake wrapped in a napkin.
Ln3 says, "All of the locals from the resort were going on and on about what a good omen it was and how our wedding 'was blessed.' More than one of them specifically cited fertility. My friends says we've [sic] having 12 kids now. We better not be."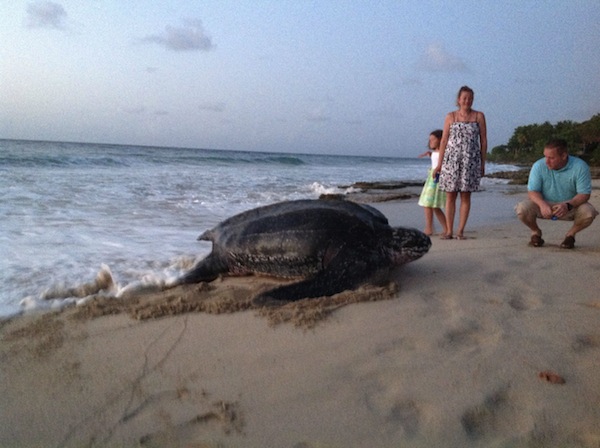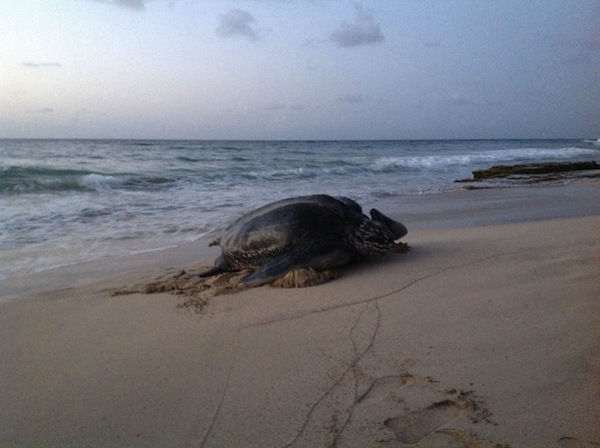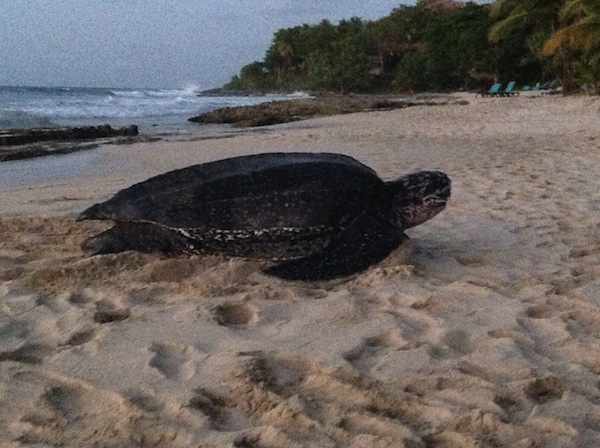 (by Shira Rachel Danan)