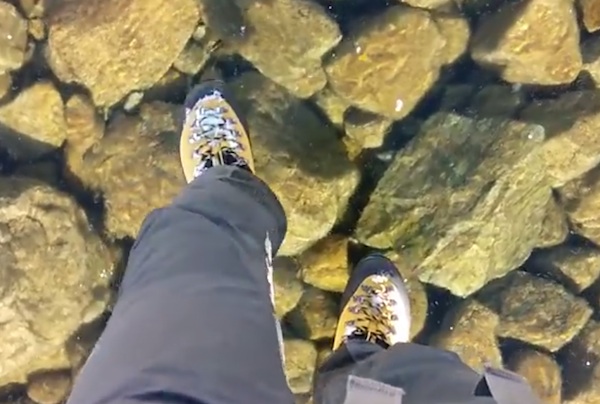 I want to believe.
Turns out we haven't destroyed every corner of the planet yet.
Tomas Nunuk and a friend were walking through the High Tatras Mountains in Slovakia, when they stumbled upon a frozen lake so pristine the ice was basically invisible. Rocks beneath their feet glint in the sunlight and make them look like they're walking on water.
Don't worry. I'm sure we'll start fracking under there any day now.