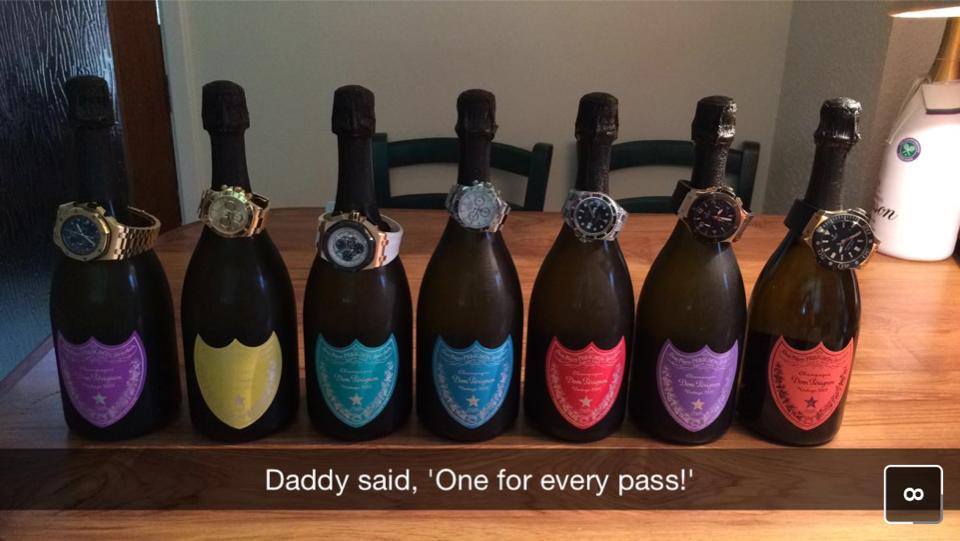 For every fail "Daddy" throws one in the trash. (via FB)
Who's ready to barf before their weekend hangover? 
Facebook has a community "What Happens at Private School Goes on Snapchat" that posts photos from RICHKIDSNAPS on Snapchat. Yes, Snapchat is supposed to be timed so that its images only live in the now, but thanks to screengrab, these images will last as long as these kids' unearned bank accounts. 
Let's skip the rhetoric about wealth disparity and get right into hating. A picture is worth a thousand $11,000 Rolex watches.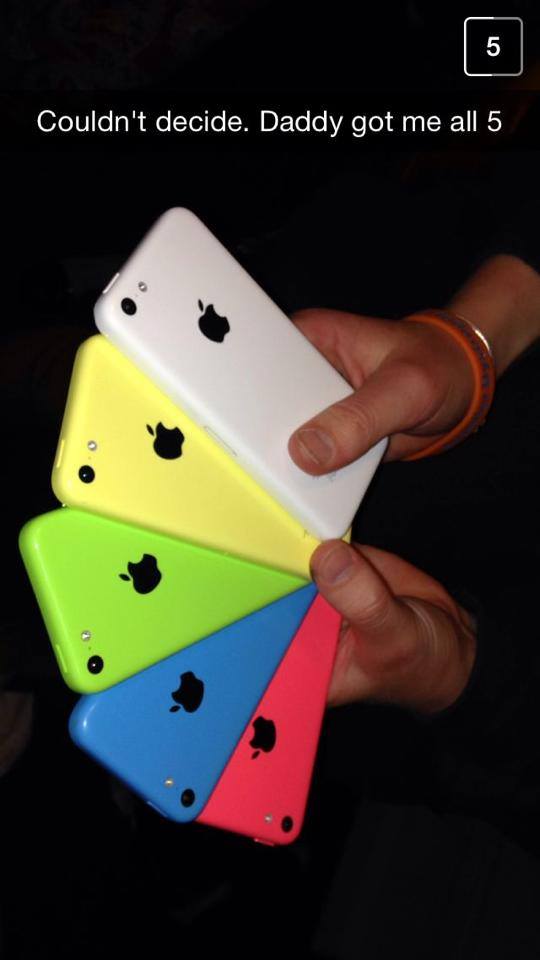 The hard part is deciding which one to use to take a picture of the other ones. (via FB)

How to die tastefully in a douche fire. (via FB)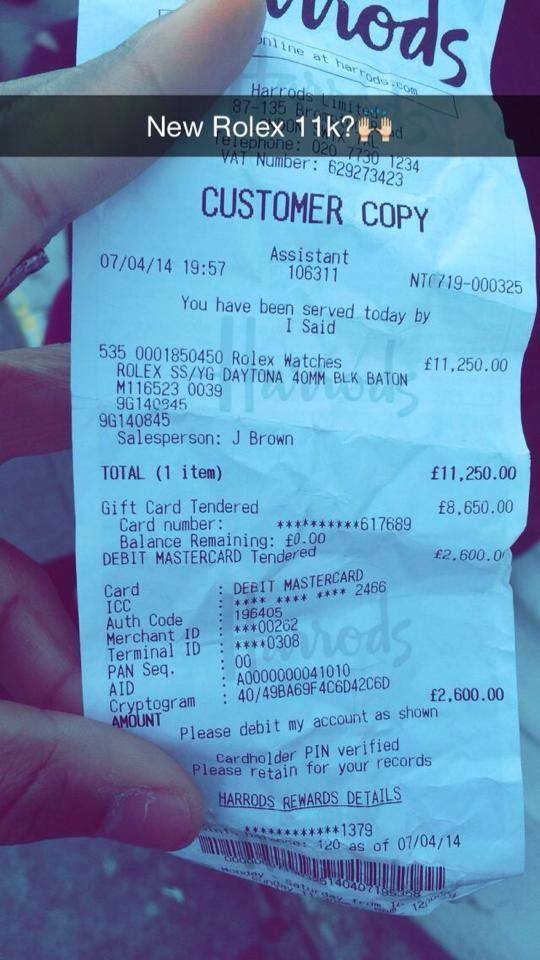 Ew, you had to use a gift card? (via FB)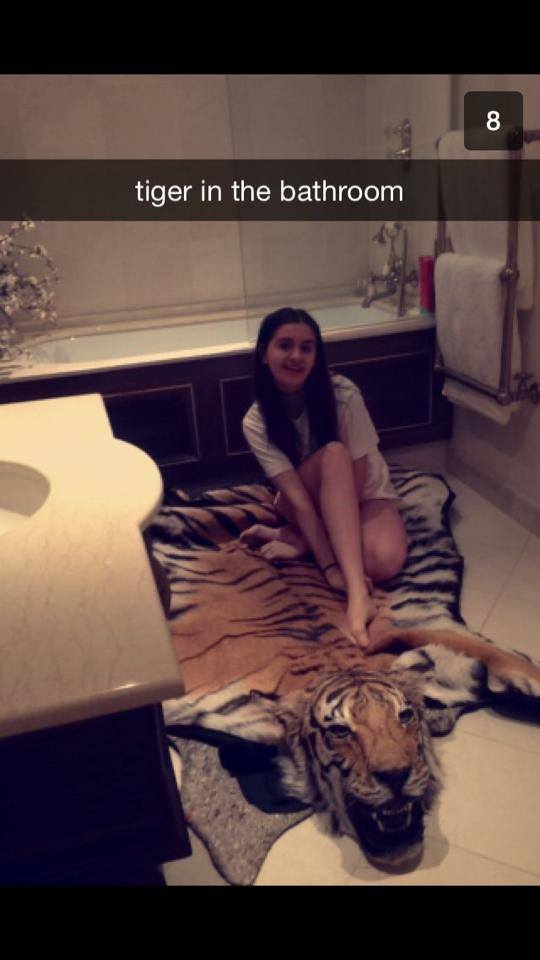 Bed, Bath, & Beyond Offensive. (via FB)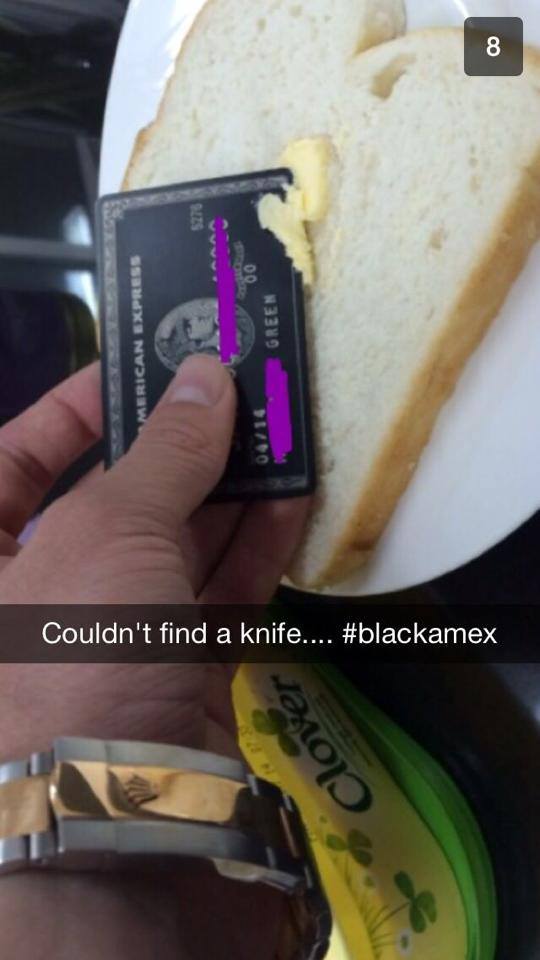 Shouldn't he have a private cook to do this? (via FB)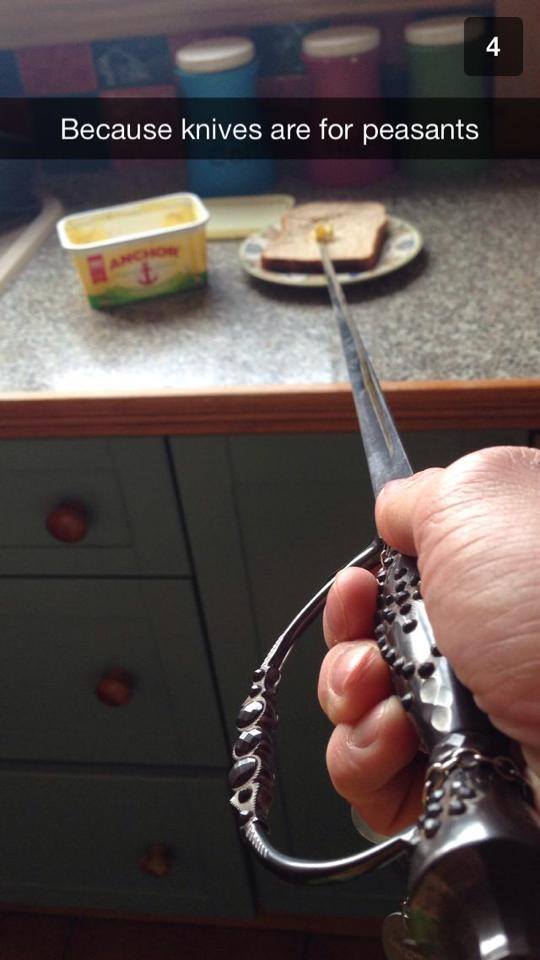 Please donate your knives to the that poor peasant ho has to use his black AMEX. (via FB)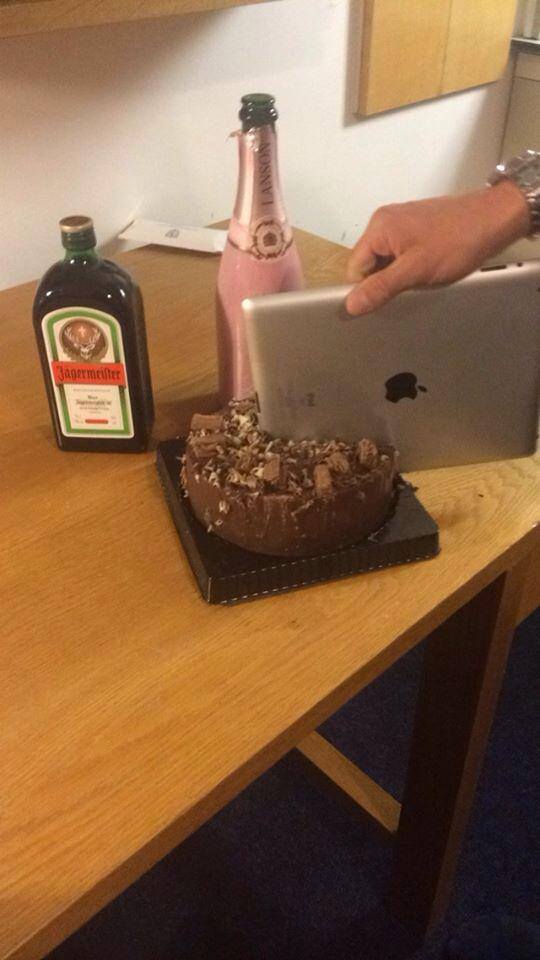 Can't wait until Apple comes out with a thinner iPad to get that cleaner cake cut. (via FB)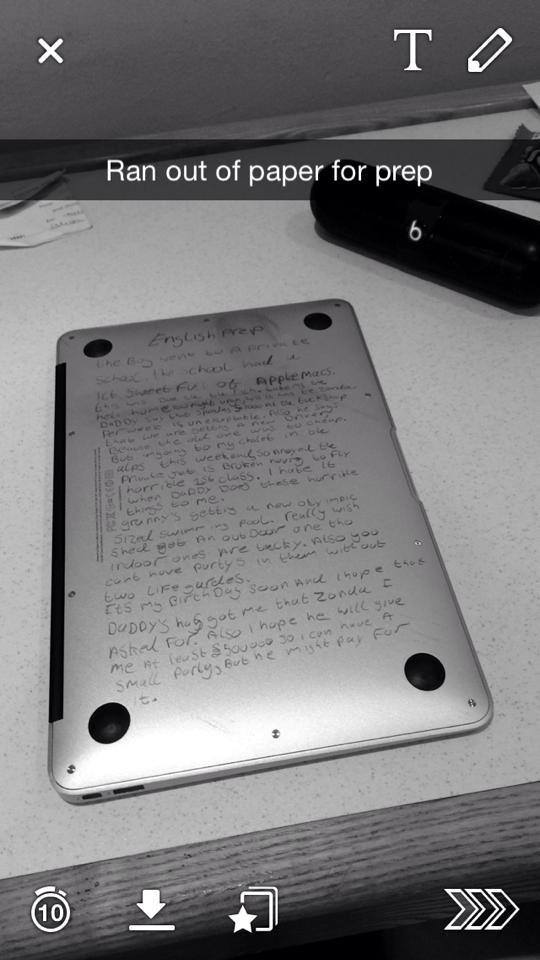 This was a good idea until it broke the three hole punch. (via FB)

(by Myka Fox)