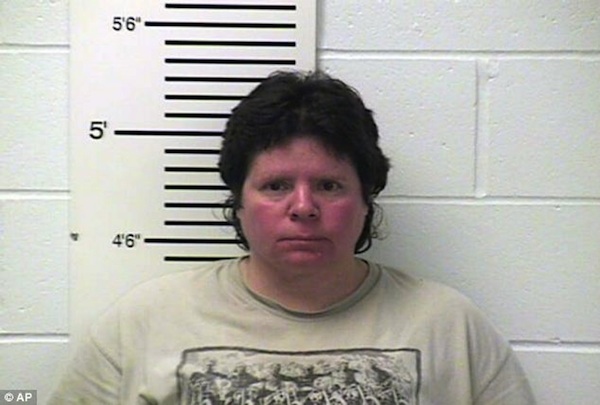 Honestly, those kids probably deserved it.
In every neighborhood, there's that one house that even the little kids know to avoid. It's the house where you're not allowed to go trick-or-treating on Halloween because an angry woman sometimes emerges in a ski mask, wielding a chain saw. At least, that's the way it is in one MIssouri neighborhood, and Lynn Marie Herzog (pictured above) is the Lady With The Chain Saw (or "The Chain Saw Lady"—they're still working out what to call her for the urban legend this story will inevitably spawn).
Fed up with local kids allegedly throwing rocks at her and her house, Herzog took off with a chain saw she had been using to cut down a tree that had been damaged in a storm. Apparently, the chain saw was off, but that isn't exactly a selling point for the neighborhood. As one neighborhood mom put it: "I'm like, you're an adult, if the kids are throwing rocks – number 1, they weren't;  you know, rocks versus a chain saw, come on." Too true. Pick up your own rock and fight like a man.