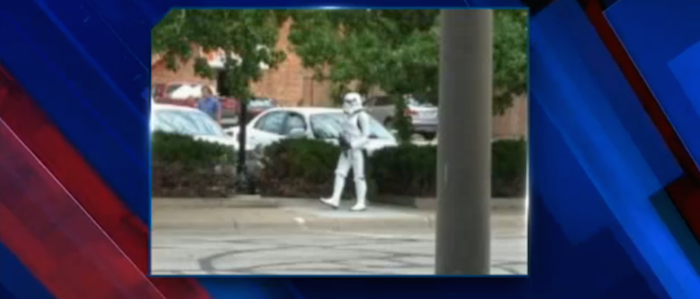 Just an open-carry patriot of the Galactic Empire. (via KWCH12)
The 100 block of S. 7th Street in Salina, Kansas was put on lockdown last week after the employees of a nearby business called police to warn them about a man roving around wearing armor and a gun.
White plastic Stormtrooper armor, that is. Clearly, the fine folks over at Action Travel (who placed the call to police) don't know much about Star Wars, or they would have remembered that Stormtroopers very rarely shoot anyone, even when they try. You'd also think Action Travel employees would be more familiar with the culture of the 70s and 80s, since those were the last times people used travel agencies.