ESPN's national recruiting analyst has been watching the tape, and it's a porno.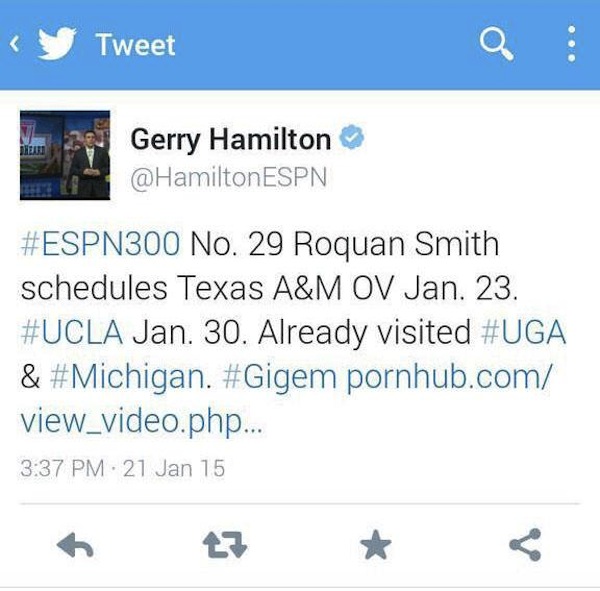 Gigem, indeed.
Yesterday afternoon, ESPN's Gerry Hamilton tweeted out something or other about Roquan Smith, a high school linebacker. He also included an entirely unrelated link to Pornhub.
Hamilton is a self-described "father of an awesome 8 year old, Golf Channel nut, Basset owner." I don't see "pornhub-lover" on that list, but I suppose it's implied in all our Twitter bios.
Hamilton has since replaced the tweet with one that has the correct link and is therefore pretty boring: