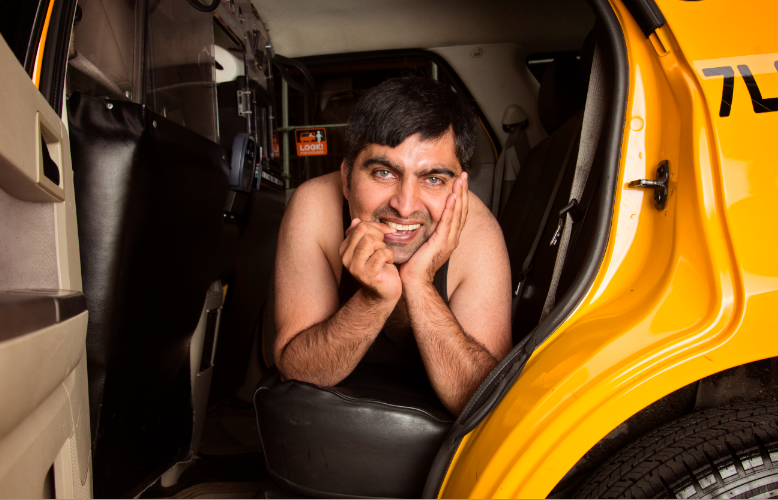 Who needs a horse? When Yasar's driving it's always a handsome cab.
When you think of New York City cab drivers, a few things usually spring to mind, none of them very nice. So it was a pleasant surprise to see that several Big Apple cabbies had donated their valuable time to shoot a beefcake calendar for a good cause. All net proceeds from sales of the calendar will go to University Settlement, America's oldest settlement house, which provides assistance to immigrants and families in need of basic services like literacy programs and housing.
So crack a window, because it's about to get hot in here.