5. Donald Trump, because he was shaded by world leaders and trolled by the frickin' French army.
President Trump flew to France for ceremonies marking the 100th anniversary of the end of World War I, the world war most known for being the prequel to World War II. Trump's commitment to honor the fallen troops, however, hit a snag when it drizzled at the Aisne-Marne American Cemetery, presumably because the water would make him melt.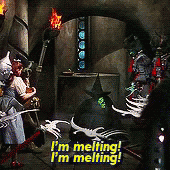 The decision to skip the ceremony because of inclement weather was slammed by everyone from Winston Churchill's grandson to the French Army.
© Copyright 2021 Someecards, Inc
---