The Office of the President of the United States is the world's foremost platform from which to post memes. Having withdrawn from the 2015 Joint Comprehensive Plan of Action designed to curb the threat of a nuclear Iran, the world awaited the announcement of his administration's policy.
As any normal president would, Trump announced that he would be imposing sanctions on Iran—a move which will effect the lives of millions—via Game of Thrones meme.
It's a very Joffrey move.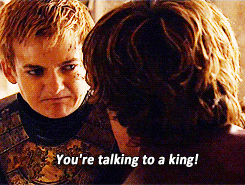 Though clearly a Joffrey, Trump went with the words of House Stark because a Lannister always pays his debts.
© Copyright 2021 Someecards, Inc
---