Even though the United States fought a little war against monarchy called the American Revolution, Ivanka Trump has a coveted White House position by virtue of having sprung from Donald's loins.
White the White House was once believed to be the place where the nation's best and brightest gather to serve the people, it has turned into something of a revolving door spinning through people with various qualifications (remember The Mooch???).
Even though her dad insists that she's smart and stuff, Ivanka has yet to display it, and struggled Tuesday morning with accurately copying-and-pasting inspirational quotes.
Much like the time she made up a Chinese proverb, The Most Annoying Mom You Follow On Instagram posted a fake quote from Socrates, the father of philosophy.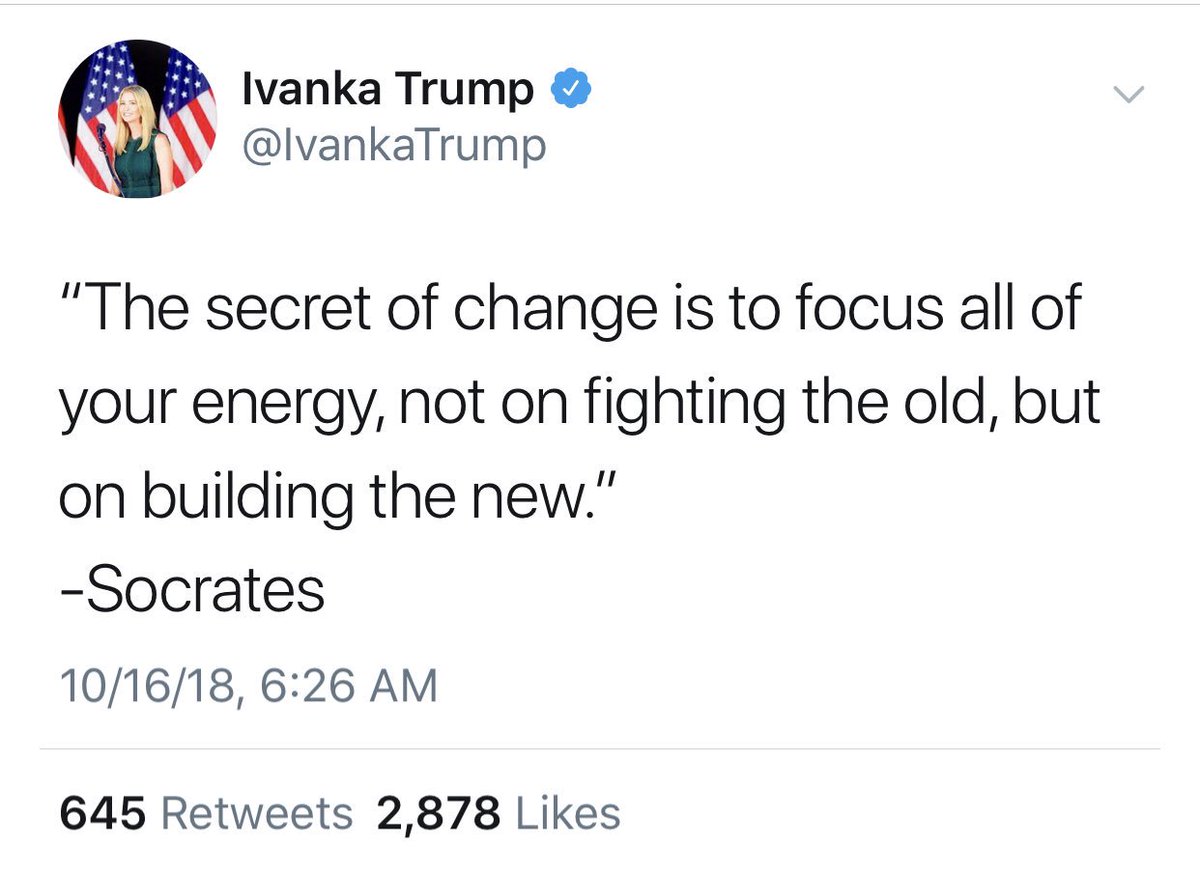 © Copyright 2021 Someecards, Inc
---