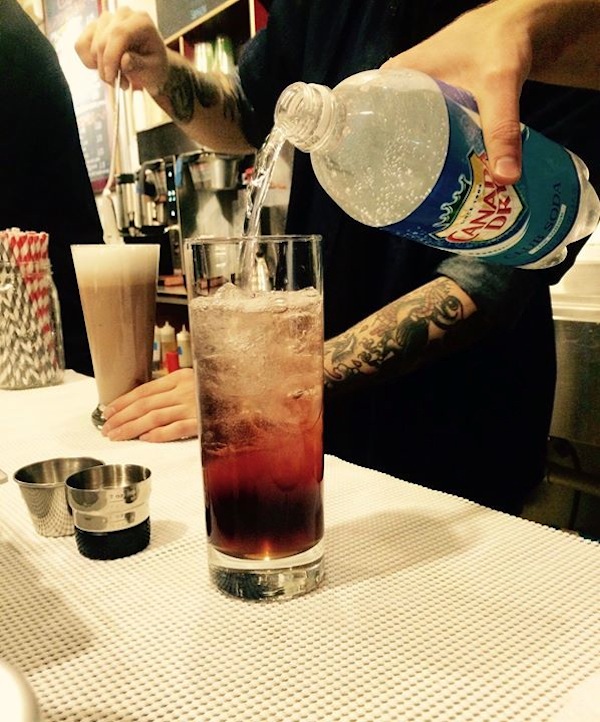 Introducing: a bar where far fewer people lose their phones. (via Facebook)

Brillig Dry Bar in Ann Arbor, Michigan doesn't serve alcohol, but owner Nic Sims is counting on customers not caring.
She hasn't had a drink in 20 years, and she wanted to create a space where people—including, but not limited to, recovering alcoholics—could gather to have fun and socialize without worrying about drinking. In other words, she wants Brillig Dry Bar to have "a bar-like convivial atmosphere, with snacks and drinks and conversation, without it being a bar," she told MLive.com.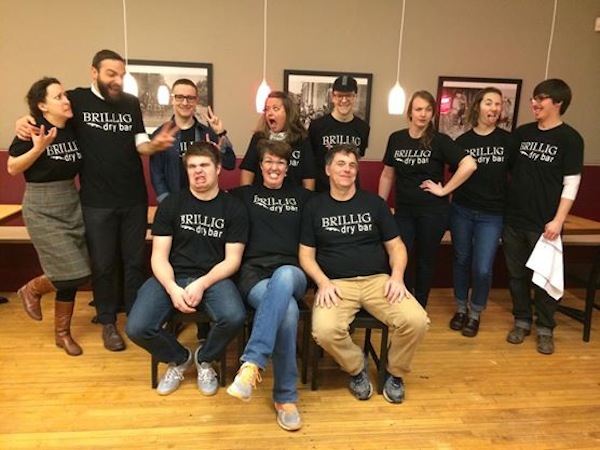 Brillig Dry Bar staff, who look forward to not mopping up your vomit. (via Facebook)