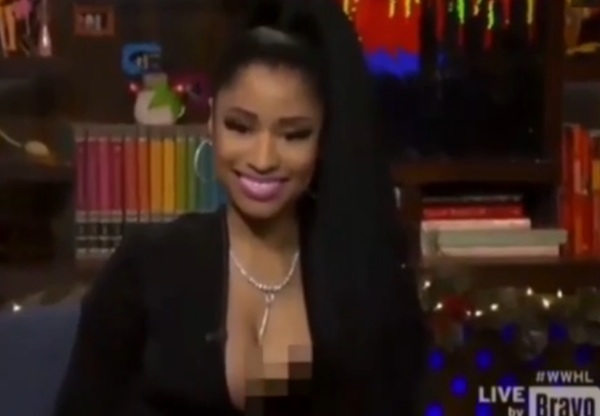 Let she whose nip has never slipped cast the first stone.
Did someone say "wardrobe malfunction?"
Probably. People are probably constantly saying "wardrobe malfunction!" around Nicki Minaj, and yet no one ever gets the woman a damn camisole.
Most recently, Minaj appeared on "Watch What Happens Live" with Andy Cohen and kicked off the program with an accidental nip slip. Ironically, Cohen asked her the hard-hitting question of whether she was more embarrassed by her dress falling apart at the VMAs this year or that time her boob fell out of her dress on Good Morning America. Minaj answered him, not realizing she was experiencing a wardrobe malfunction in real time.