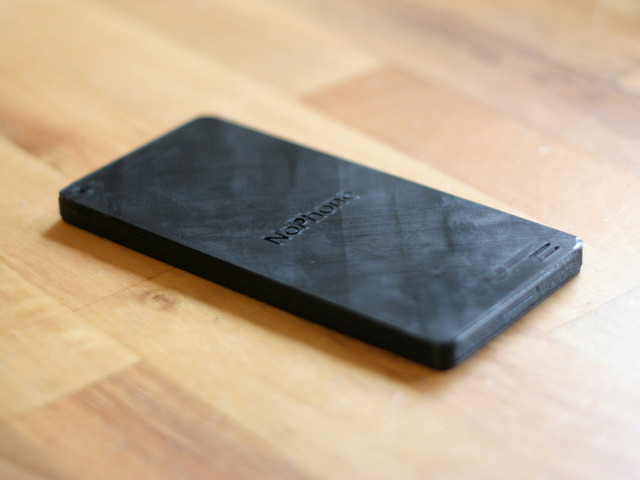 "Not actually a phone." (Via Kickstarter)
Just in time for the holiday season, the perfect gift for someone who already has a phone: the No Phone. It is not a phone. 
You are looking at a phone-shaped piece of plastic being hawked on Kickstarter that is designed to "act as a surrogate to any smart mobile device, enabling you to always have a rectangle of smooth, cold plastic to clutch without forgoing any potential engagement with your direct environment." 
Why create a square piece of plastic that doesn't actually do anything that you have to buy? The makers of No Phone warn that, "phone addiction is real... It's ruining your dates. It's distracting you at concerts. It's disrupting you in movie theaters. It's clogging up sidewalks. Now, there is a real solution."
And that real solution is something fake. Basically, it's a weaning device for people addicted to their phones, similar to how vaporizers were originally intended to wean smokers off of cigarettes. But while vaporizers still deliver nicotine, the No Phone delivers no phone. 
To use the no phone, just pick it up and hold it. Like this: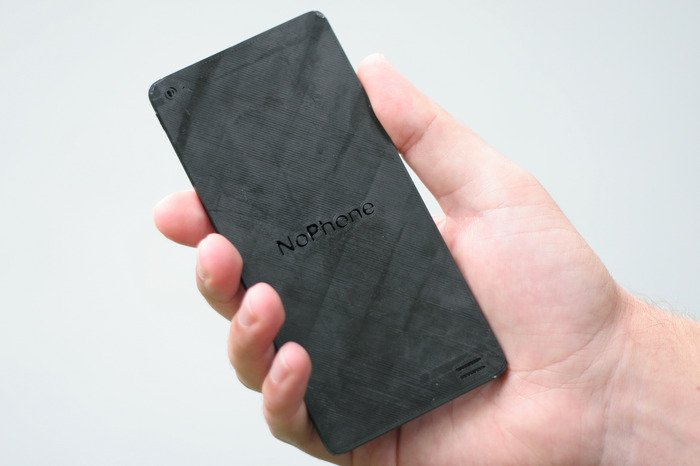 Don't worry, this is just a prototype. They promise the real version will be "smoother." (Via)
For the slow-learners, here's an instructional video:
Notice how the No Phone can be held in either the right or left hand, just like a real phone! But even better, it isn't one!
The No Phone is to phones what the pet rock was to pets, nearly worthless and yet somehow successful. The Kickstarter campaign has reached nearly twice it's original goal of $5,000 with almost 500 backers.
If you think you don't need it, then you've never had not-a-phone. Here are some user testimonials provided by the No Phone Kickstarter site:
"I used to sleep with my phone in my hand, but my night terrors would cause me to hurl it across the room in an unconscious panic. With the NoPhone, I can still enjoy the comfort of holding a phone in my sleep, without waking up to a shattered screen. Thanks, NoPhone." -David H

"With the NoPhone, my eye contact skills have improved 73%." -Whitney R

"Because of the NoPhone, I haven't drunk texted my ex boyfriend in one whole week." -Craig G

"Not a real phone." -Katie A
The No Phone can be not your phone with a minimum investment backing $12 to the site, but for $6 more, you can get the no phone upgrade, which will enable you to send selfies in real time by attaching a mirror to the back of it.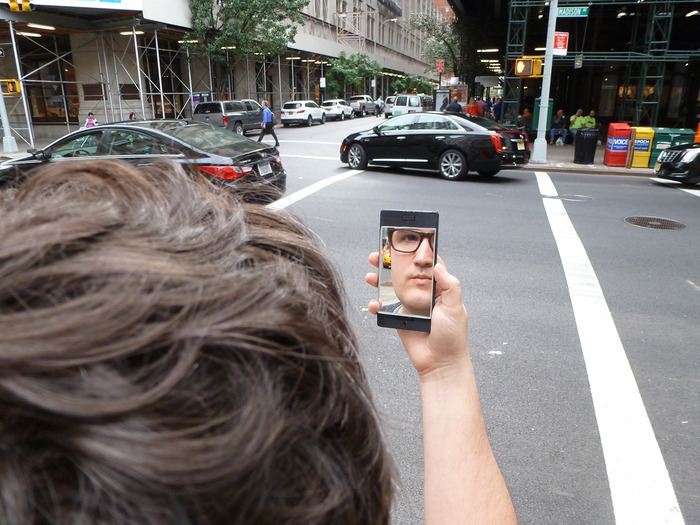 They could also call this the "Yes Mirror." (Via)
Sounds not good enough to be true, but it isn't! Here's how No Phone compares to an actual smart phone.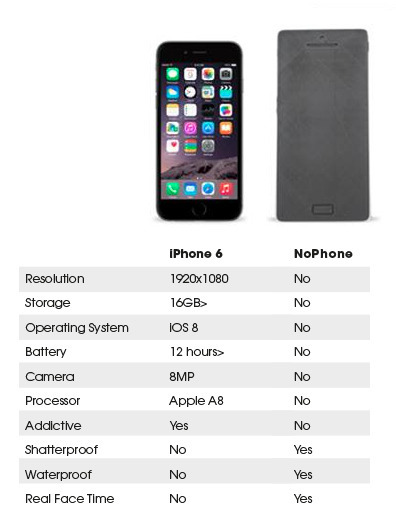 The No Phone also does not bend. (Via)
In addition to their suggestions of non-use, another good application for the phone with no apps is that it makes a perfect trade-off to hand a mugger if you are great at slight of hand magic. 
So, that's something?
(by Myka Fox)