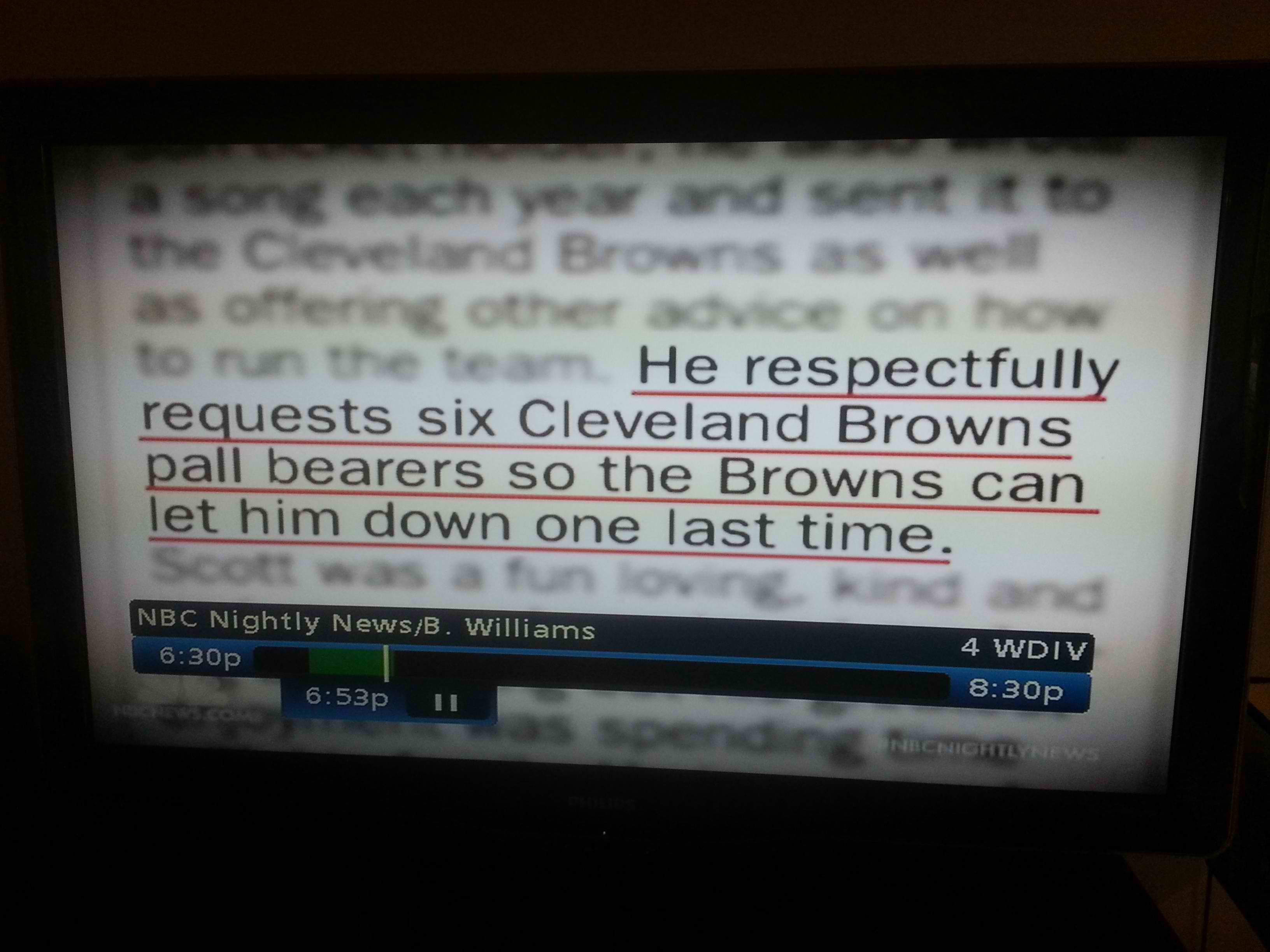 Fumble! Neighboring funeral picks up the casket! And he goes in the opposing gravezone!
Scott E. Entsminger died on July 4th, 2013, at the age of 55. He was a lifelong Cleveland Browns fan, although it's much more certain that their relationship was lifelong than it was "fandom" per se, as evidenced by his obituary request to have six Browns players as his pallbearers so they can let him down without disappointing him for once.
What makes this "oh, snap" moment from beyond the grave even better is that the Browns heard about this and responded. Browns spokesman Zak Gilbert told reporters that the team had reached out to Entsminger's widow to offer their condolences. Pat, his widow, told the Browns that his favorite player had been Lou Groza, a Hall of Fame player. The team is sending the Entsmingers a #76 (Lou Groza) jersey at his memorial service.
Looks like the Browns are pretty good at impressing people, just off the football field.