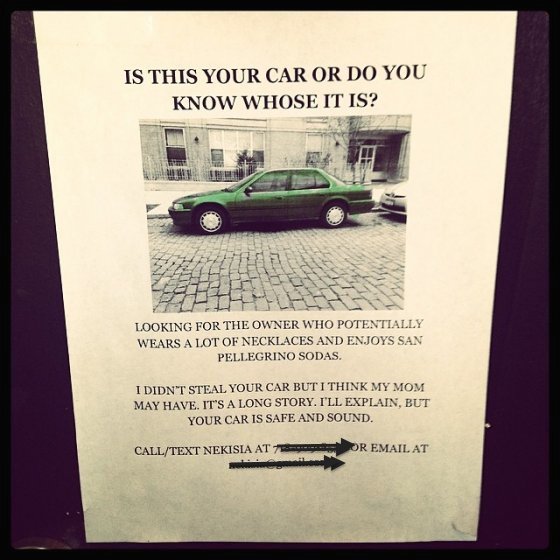 Grand Theft Auto 6: Nekisia's Mom. (via)
A Brooklyn woman named Nekisia Davis was traveling to Florida with two of her friends and needed someone to watch her Pomeranian, so she flew her mother up to NYC to to help out. In addition to dog-sitting duties, mom was in charge of re-parking three cars belonging to the women, because owning a ride in NYC means every couple days you have to play musical cars to avoid getting ticketed.
When the ladies arrived at their destination, Nekisia got a text from her mother saying that all the cars had been successfully moved. Turns out, mom was close. Because she did move two cars correctly, but accidentally stole a green Honda belonging to a total stranger.