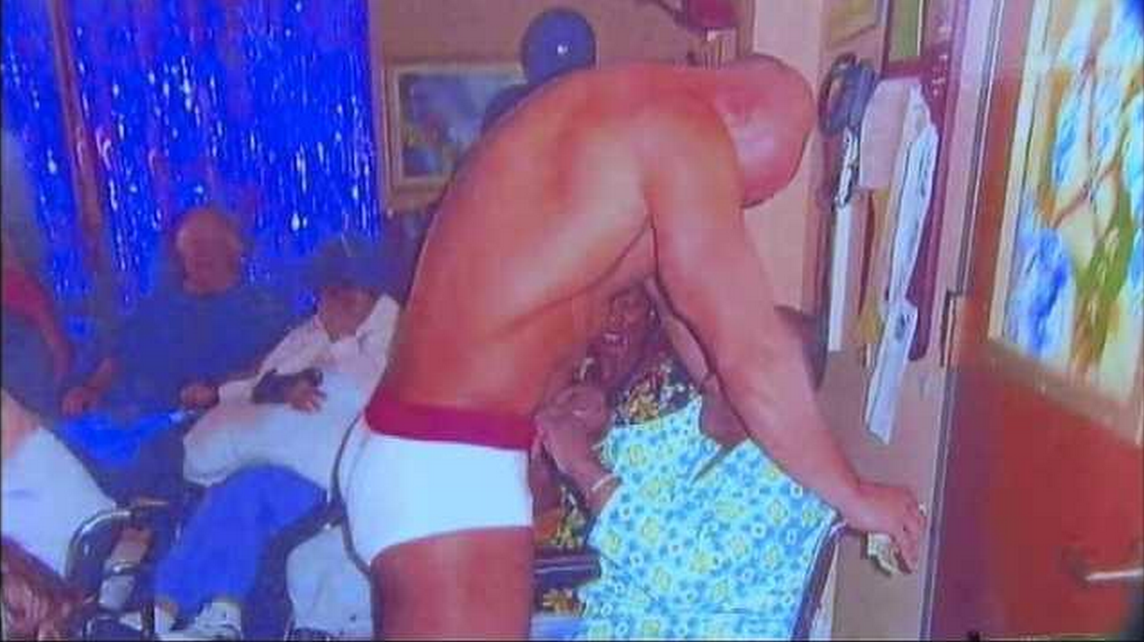 "Bingo!" (via)
A man is suing a Long Island nursing home after he discovered a photo of his 85-year old mother stuffing dollar bills into the underwear of a male stripper. Frank Youngblood (not a stripper name) says his mother lacks the physical and mental capacity to make decisions like that for herself. Though I'm sure part of that is her claiming dementia when he asked her about the photo, because no decent woman wants to have that conversation with her son.
Youngblood says his mother's money is supposed to be locked away in a commissary account, in a box that was likely pried open with a wooden shoe and the business end of a walker. When he complained to the staff about the photo he was ignored.
So now the case of Major Bummer vs Mom Trying To Live A Little is headed to court, and Bingo Night at the nursing home is headed back to being a depressing waste of time and money.
Since I don't have a legal will, I'd like to add for the record that if I happen to be in a nursing home when I'm 85 and have access to a dollar bill that I"m able to hold in either of my hands, I consent to being a part of stripper night, even if I can no longer speak and it takes machines and a team of specialists to get me there. Thank you.
(by Jonathan Corbett)