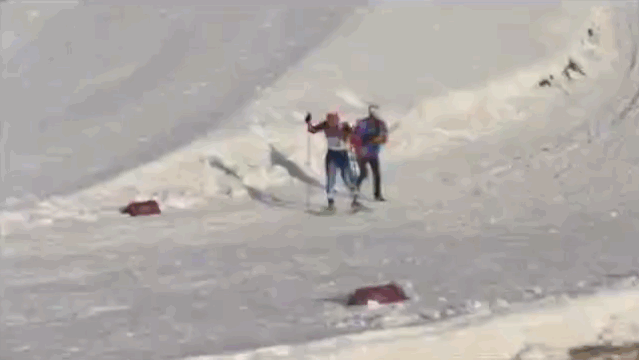 If only we could handle international diplomacy this way. (GIF via Gawker)
Russian Anton Gafarov had been expected to medal in the men's cross-country sprint, until a crash during the semifinal left him with a mangled ski yesterday. As he hobbled along the course, American Justin Wadsworth, who coaches Canada's cross-country team, rushed to his aid. The American Wadsworth gave Gafarov one of his own skis, so Gafarov could finish the race.
"I wanted him to have dignity as he crossed the finish line," USA native Wadsworth told the Star. He did. Gafarov finished twelfth, but he crossed the finish line on his own two feet. For a moment, it was as if the Olympic spirit actually meant something and wasn't just a way to sell Coca-Cola.