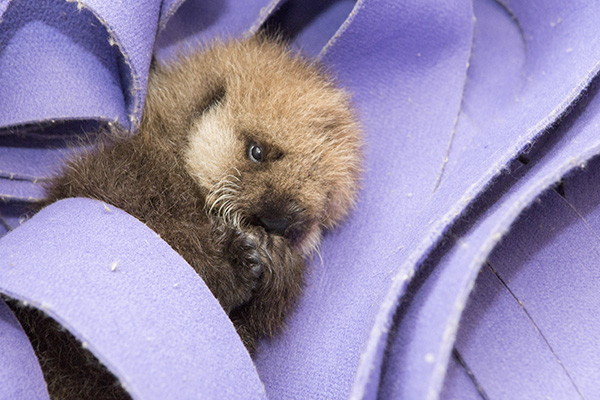 You don't know you're cuteiful. (via Brenna Hernandez/Shedd Aquarium)
Everyone is talking about Pup 681, the orphaned sea otter pup who just got a permanent home at the Shedd Aquarium in Chicago. 
The tiny pup weighed just two pounds when she was discovered September 30 on a beach near San Mateo County, California. A hiker heard her cries and alerted authorities, but they weren't able to reach her until the following morning. Pup 681 had been apart from her mother for about 16 hours, according to experts, and she was quickly rushed to the Monterey Bay Aquarium for intensive care.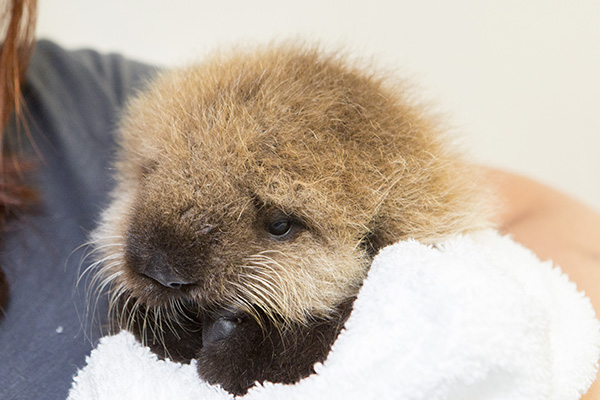 Oh sorry, did you need some fluffiness? It was all over here.
(via Brenna Hernandez/Shedd Aquarium)
After spending the first four weeks of her life there, Pup 681 was transferred to the Shedd Aquarium on October 28th—now a heftier six pounds. Specially trained handlers are caring for her around the clock and "teaching the pup how to be an otter," Shedd Vice President of Animal Collections Tim Binder told the Chicago Sun Times.
Pup 681 is the second orphaned sea otter pup taken in by the Shedd Aquarium. She has already reached important milestones like learning to drink formula, eat pieces of shrimp and clams, and control her body temperature by drying herself off on white towels. 
Meanwhile, she has managed to charm the pants off anyone who has seen her photo, or this ridiculously cute video:
(by Shira Rachel Danan)