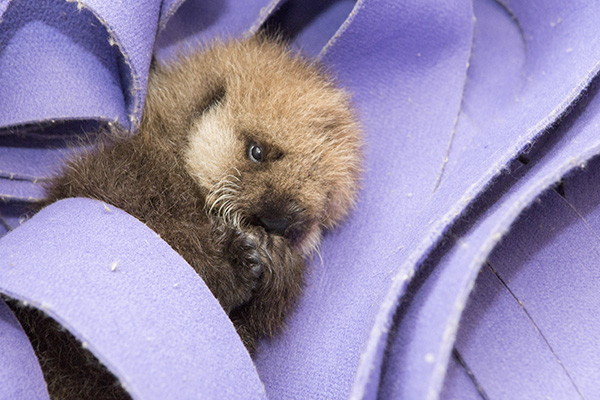 You don't know you're cuteiful. (via Brenna Hernandez/Shedd Aquarium)
Everyone is talking about Pup 681, the orphaned sea otter pup who just got a permanent home at the Shedd Aquarium in Chicago.
The tiny pup weighed just two pounds when she was discovered September 30 on a beach near San Mateo County, California. A hiker heard her cries and alerted authorities, but they weren't able to reach her until the following morning. Pup 681 had been apart from her mother for about 16 hours, according to experts, and she was quickly rushed to the Monterey Bay Aquarium for intensive care.