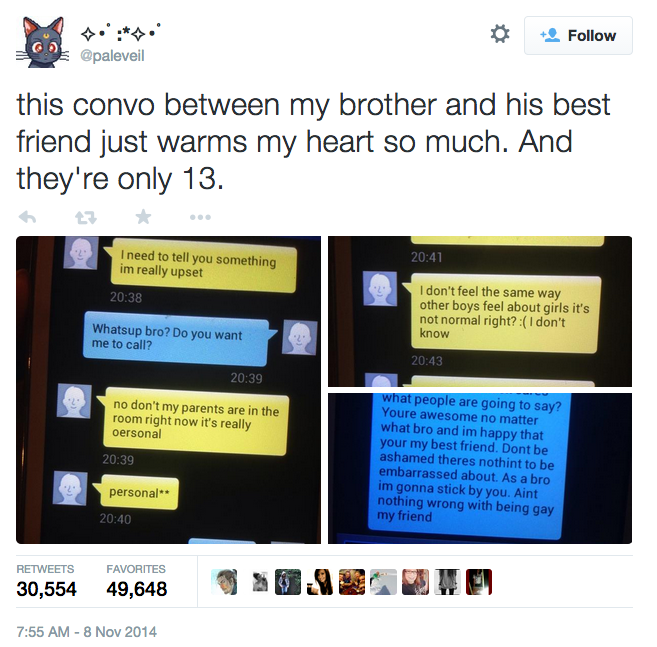 TL;DR! When will they just design the "Bro, I'm Gay" and "It's cool, Bro" emojis?
(via @paleveil on Twitter)
"Broin' Out" has a whole new meaning, thanks to these 13-year-old "bros" who won the web's heart this week.
The Internet loves nothing more than dubious but nonetheless heartwarming examples of people showing basic human decency in response to other people's sexuality, which is why this text-screen documentation of a friend not being a monster to his friend's revelation that he's gay has already been retweeted more than 30,000 times.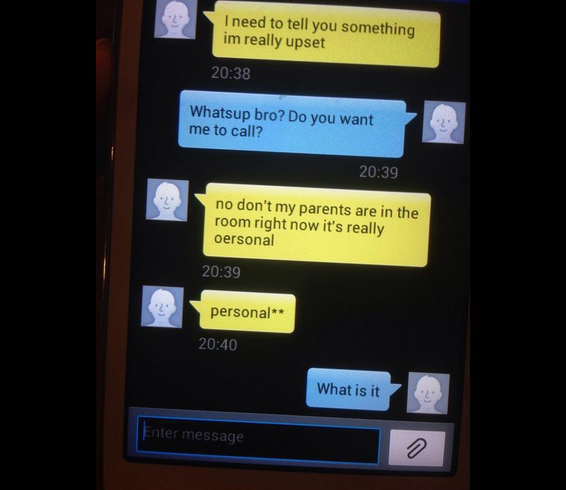 (Via)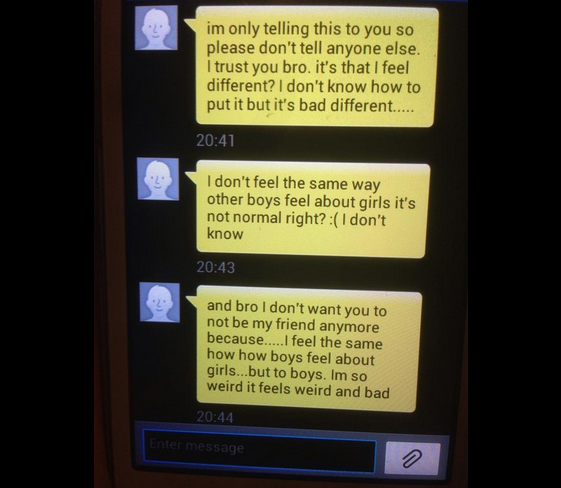 (Via)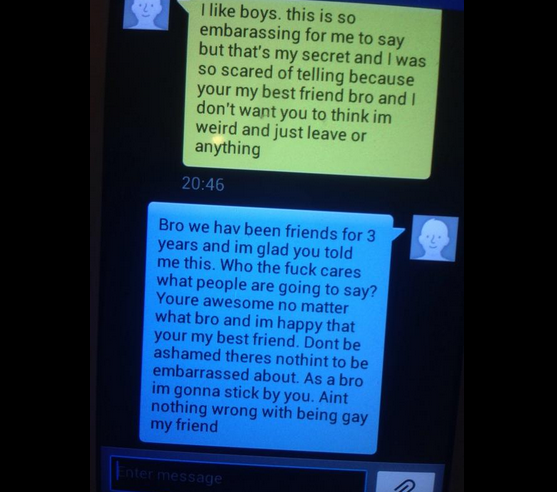 (Via)
The exchange was shared by Twitter user @paleveil, the older sister of one of the bros in question. Probably the straight-but-not-narrow bro, but could just as well be the openly-gay-but-still-a-bro bro. Either way, big sis is a total bro for letting us all bro out together over this.
(by Bob Powers)