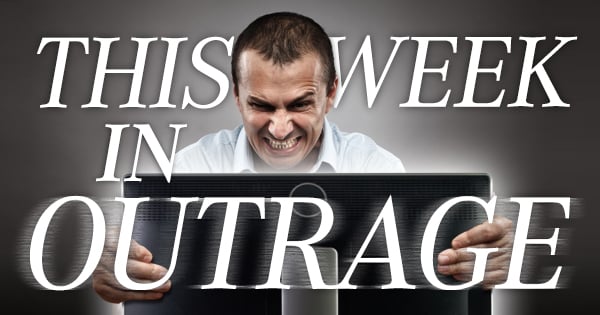 by Bob Powers
Pretty good week for the outrage game. A magazine devoted to women's fitness got scared of a woman's fitness, a TV network cancelled a show because the hosts were scared of gays, and a comedian offended people by pretending to have been offensive. Let's! Get! Angry!
1. HGTV canceled a house-flipping show because of one of the twin-brother host's anti-gay statements.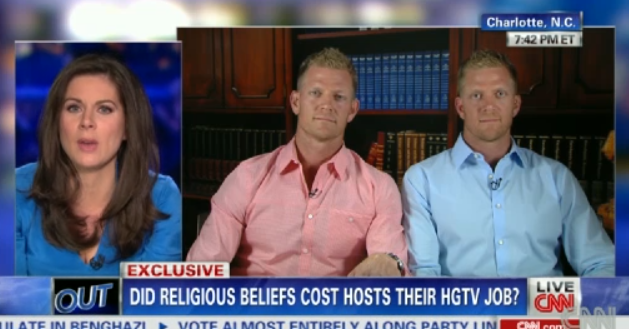 (via CNN)
That title needs to be jazzed up. "HGTV Does House-Flipper Flip-Flop Over Homophobia Flim Flam!" Better.
HGTV was about to launch a house-flipping show starring twin brothers Jason and David Benham. After HGTV found wild success with Property Brothers' mix of high-stakes real estate and creepy twin genetics, the network wanted another show where freakish doppelgangers lock down home sales using twin telepathy. Flip It Forward was surely going to be a big hit, if David Benham didn't have to go and ruin everything by being a not-so-secret anti-choice homophobe.
After the site Right Wing Watch printed a report about David leading a prayer rally outside the 2012 DNC and sharing his concerns about "homosexuality and its agenda attacking the nation" with a radio talk show host, HGTV quickly withdrew the Benhams from their schedule. So there's still a slot open for another lucky pair of house-flipping Winklevii to get their shot at the big time.
SHOULD YOU GET OUTRAGED?
You better hurry. The outrage window is closing on this one fast. It's a show that doesn't exist yet featuring two guys no one's heard of, and HGTV already backed out. So there's not a lot of "HGTV Is Anti-Gay" action to be had here. You could try to stir something up by chastising HGTV for giving them the show in the first place like Salon did, but you'll just look like you're reaching, like Salon did. Save it for when HGTV decides to go through with the show after all. That'll be a real shitstorm.
The easier outrage angle is to misuse the "free speech" defense and defend the Benhams. Here are some sample tweets: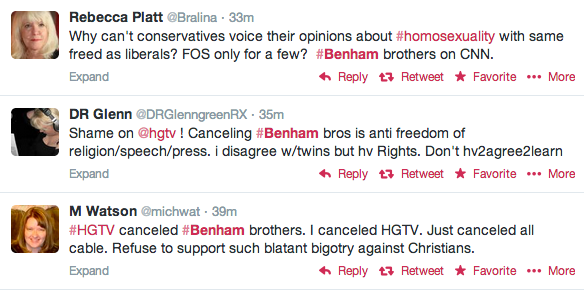 Canceled all cable? Someone's about to start torrenting the 700 Club.
That will at least get you some faves from all the followers you picked up during the Duck Dynasty thing. But don't get bummed if this doesn't take off. The show isn't even on the air yet and no one knows these guys. People don't like to have to do a lot of Googling to light the wick on the anger candle.
2. Shape Magazine wouldn't print this bikini pic of a woman's body after a dramatic weight loss.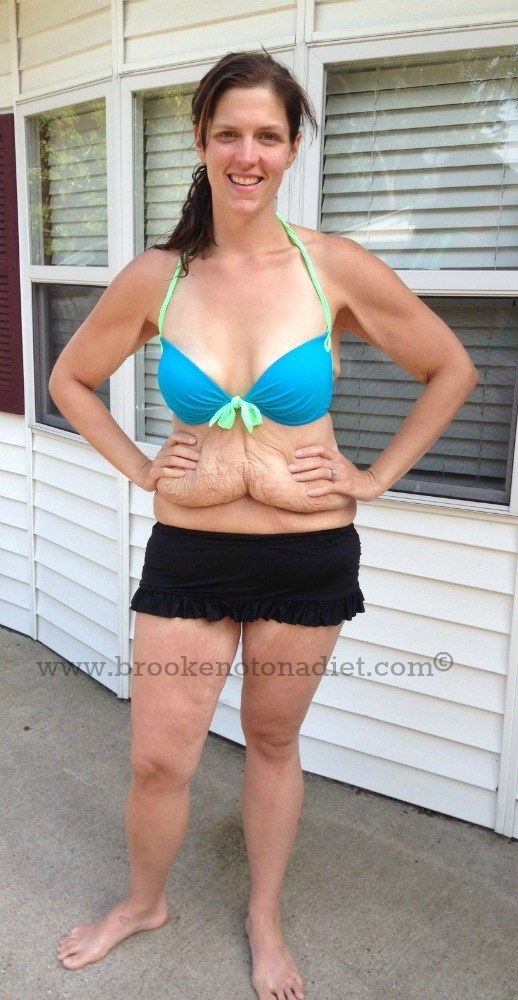 Brook Birmingham is a fitness blogger who has lost 170 pounds over the last four years. She chronicles her progress at Brooke: Not On A Diet. Shape Magazine contacted Brooke to do a feature on her as one of their "Success Stories." They asked for some pics, and Brooke sent the above bikini shot for them to use as their "after."
That's when Shape went, "Gross!"
Not in so many words. The freelance writer that Birmingham was dealing with sent her an email asking for another "after" photo with her torso hidden under a t-shirt, claiming that it's policy for them to feature success stories fully covered up. Birmingham of course called bullshit on the basis that there are many "success story" women wearing bikinis and jog bras on Shape's site. Birmingham refused to let Shape use her as a success story, choosing instead to tell Shape's failure story on her own blog.
SHOULD YOU GET OUTRAGED?
Sure, eff Shape. A women's magazine (already evil), preying on women's body issues under the guise of "promoting fitness," refuses to run a pic of a woman who is a wildly successful fitness story, simply because her body won't make women still trying to lose weight hate themselves (and buy more magazines). A pic like this might have inspired women who lost tons of weight but are pissed that, due to their being human, they still don't look like that girl on the magazine cover. Shape don't care, 'cause #ShapeSucks. [Tweet it!]
This is easy for everyone to get behind. It's been the number one story on BuzzFeed all week, so your Tweets, statuses and blog posts decrying media's shitty assault on body image will meet similar success. The only opposing side to this are the assholes who'll comment "Ew!" So you'll get even more likes for calling them assholes.
3. Patton Oswalt trolled Twitter with fake apologies for offensive tweets that don't exist.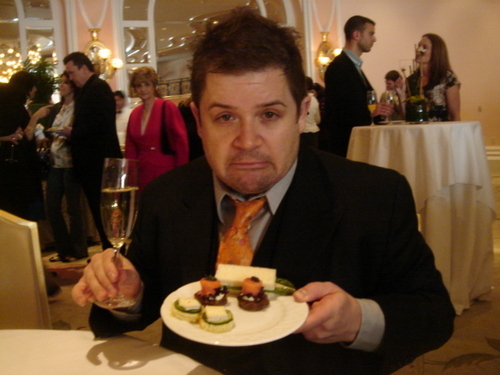 Patton Oswalt likes to toy with people like us, people who are scouring the Internet for posts like this one, posts that explain exactly who you should wag your finger at and which TV show or brand goliath you should "boycott." We're just people who need people to scold. That probably makes him jealous, which is why he played another game on Twitter this week:
Oops. Just deleted my last Tweet. & would like to apologize to seniors & sufferers of Lyme disease. I was out of bounds.

— Patton Oswalt (@pattonoswalt) May 7, 2014
Yikes. Had to delete another Tweet. I crossed a line on that one. Also, I thought 12 YEARS A SLAVE and THE BUTLER were brilliant.

— Patton Oswalt (@pattonoswalt) May 7, 2014
Forgive me. Previous Tweet deleted. Sorry. Yes, we all know what "grape", "ape", "tape" & "cape" rhyme with. I'm an asshole.

— Patton Oswalt (@pattonoswalt) May 7, 2014
Sounds like he had quite a day. Except all those apologies were fake, and all the tweets he's referencing never existed. The hope (or, at least, the joke) was that the apologies would send his friends at Salon and elsewhere scouring the deep web for some cache'd offensive tweet to hang him by. 
So he didn't really say anything offensive, but...
SHOULD YOU GET OUTRAGED?
Shit yeah! Just change the target of his joke and you're in business.
Oswalt may have wanted to poke fun at people who will froth at the mouth to shame someone online for a tweet or misstep solely to get Likes and page views (ahem), but forget all that. It does you no good. As far as you're concerned, with these fake apologies for non-existent tweets, Patton thinks the concerns of every member of any marginalized group are something to laugh at. Tweet it, it'll work! 
Or, if you get the joke and weren't offended, but you just kind of don't like him anymore, don't quietly unfollow him like you're some kind of reasonable human being with things to do. Follow Salon's lead and issue a call for everyone to unfollow him. If you don't enjoy him, no one should.
4. NBC Canceled Community.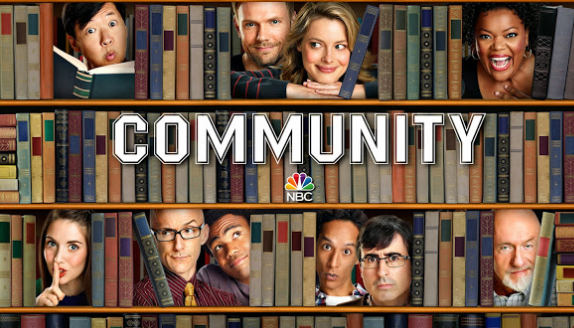 After five consistently low-rated, critically acclaimed, very funny seasons, Community isn't coming back for a sixth.
SHOULD YOU GET OUTRAGED?
Just burn it all down, man. Burn it all down.