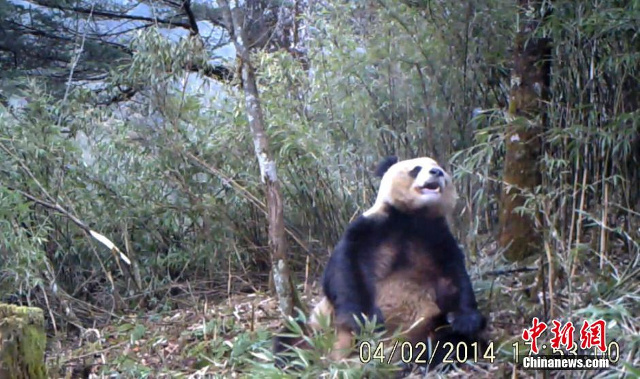 At least SOMEONE liked Renee Zellweger's new face. (Via Shanghaiist)
Scientists have finally discovered why it's so hard to get Pandas to mate in captivity: they've already released a batch on their own in the wild.
Researchers with the World Wildlife Federation have been filming pandas in the wilds of Sechuan to study their habits, and happened to get some exclusive footage of one of their bears giving himself the old "Panda Express."
This is the first time anyone has recorded evidence of pandsturbation, so it is scientifically progressive, not perverted, for you to watch and share this with your friends.  
Please enjoy these moments of privacy provided by Shanghaiist respectfully entitled "Wanking Panda."
If we can learn anything from this video (and I'm trying not to), it is to remind us to cover those cameras embedded in our laptops. You never know who is watching what in the name of science.
(by Myka Fox)