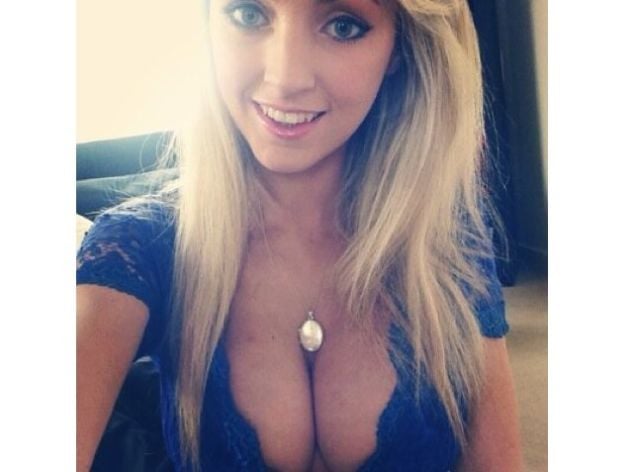 Quit staring at my locket, my boobs are down here. (via Twitter)
A 19-year-old UK mom took out an $8,500 bank loan to buy herself a huge pair of 32G breasts because, obviously, they will make her a better mother.
Tamsin Wade from Suffolk was refusing to take her son Finley, 2, swimming, on play dates, or to after school clubs because she was so embarrassed by her tiny breasts. In her words:
"I was unable to go swimming with Finley as I felt so self-conscious. I was forced to wear baggy clothes to hide my figure and getting into a bikini made me feel so uncomfortable that me and Finley had never been swimming. I started to shy away from going out at all as I just felt so bad about myself."