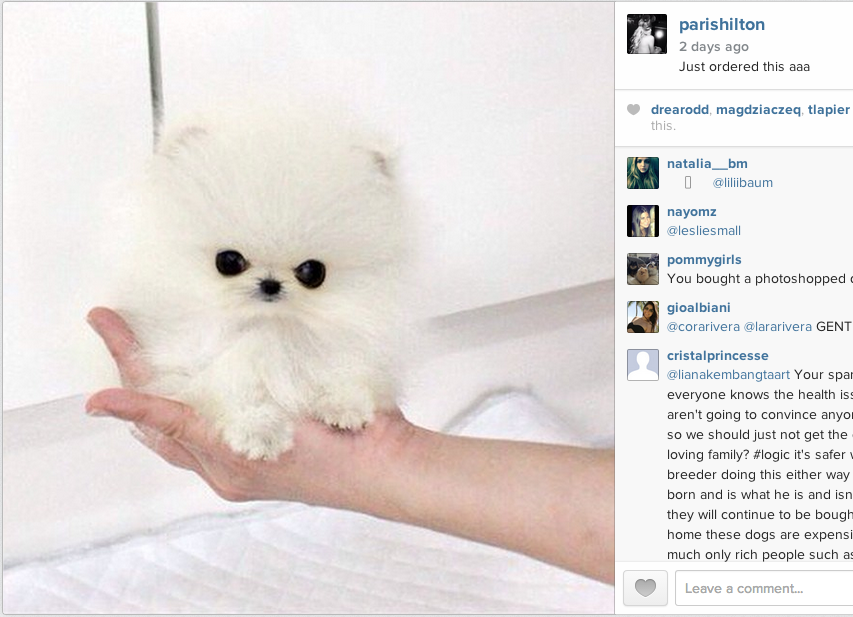 "I just ordered this aaa" - Paris "dogs are accessories" Hilton (Via)
Hey trend-followers, check out the latest Paris Hilton-approved accessory: Mr. Amazing. It is a "micro tiny little boy" Pomeranian, it weighs 10 ounces, and it is a must-have on Hilton's this-list.
According to her Instagram account, Paris "just ordered this aaa" from Betty's Teacup Yorkies (name change pending due to expansion into other breeds), and it cost her a teeny tiny $13K.
That's it? For a living, breathing toy? I have to have one!