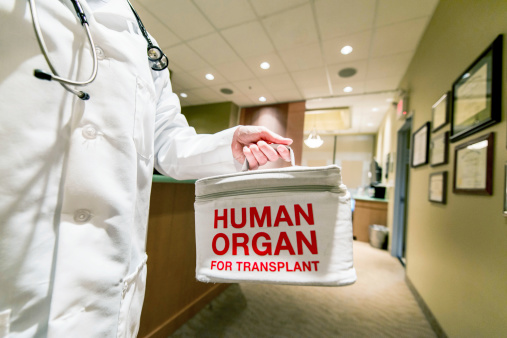 It's my dick in a box.
As the great artists in Cinderella once said, "You don't know what you've got 'till it's gone," but they probably weren't talking about your penis. That's something you know you've got, which is why it is so important that if for some reason it does go missing, you have options for getting it back.
Fortunately, Dr Anthony Atala and the Wake Forrest Institute in North Carolina have been pumping away at the penis transplant for the last 15 years, and now they are finally ready to say they're so, so close. The penis transplant is coming.
Atala has been working on growing a new penis out of a patient's existing cells, which will look and perform much better than penis prosthetics.
The Mirror described patient's current options which, until now, have been the same for almost half a century:
"Prosthetics options leave the patient either with a "bendy" permanently semi-rigid penis which is hard to hide, or with inflatable rods powered by a saline pump in the scrotum.

Both technologies have been around since the 1970s. The aesthetics leave a lot to be desired and penetration is not smooth."
Yikes. "Penetration is not smooth" is likely going to be a deal breaker for people flipping through your Tinder profile.
Apparently, four women have already successfully received bio-engineered vaginas, but according to Atala, getting dickier is a little trickier (my words, not his). It has something to do with how the penis is made up of different kinds of tissues. 
He has, however, been very successful in replacing rabbit's penises though, and is hopeful his technology will work on humans. He thinks we will be there in the next five years. 
This is, of course, great news for any man who has suffered an unfortunate loss of his penis, and who hopes that in the future he will be able to screw like bunnies. 
(by Myka Fox)