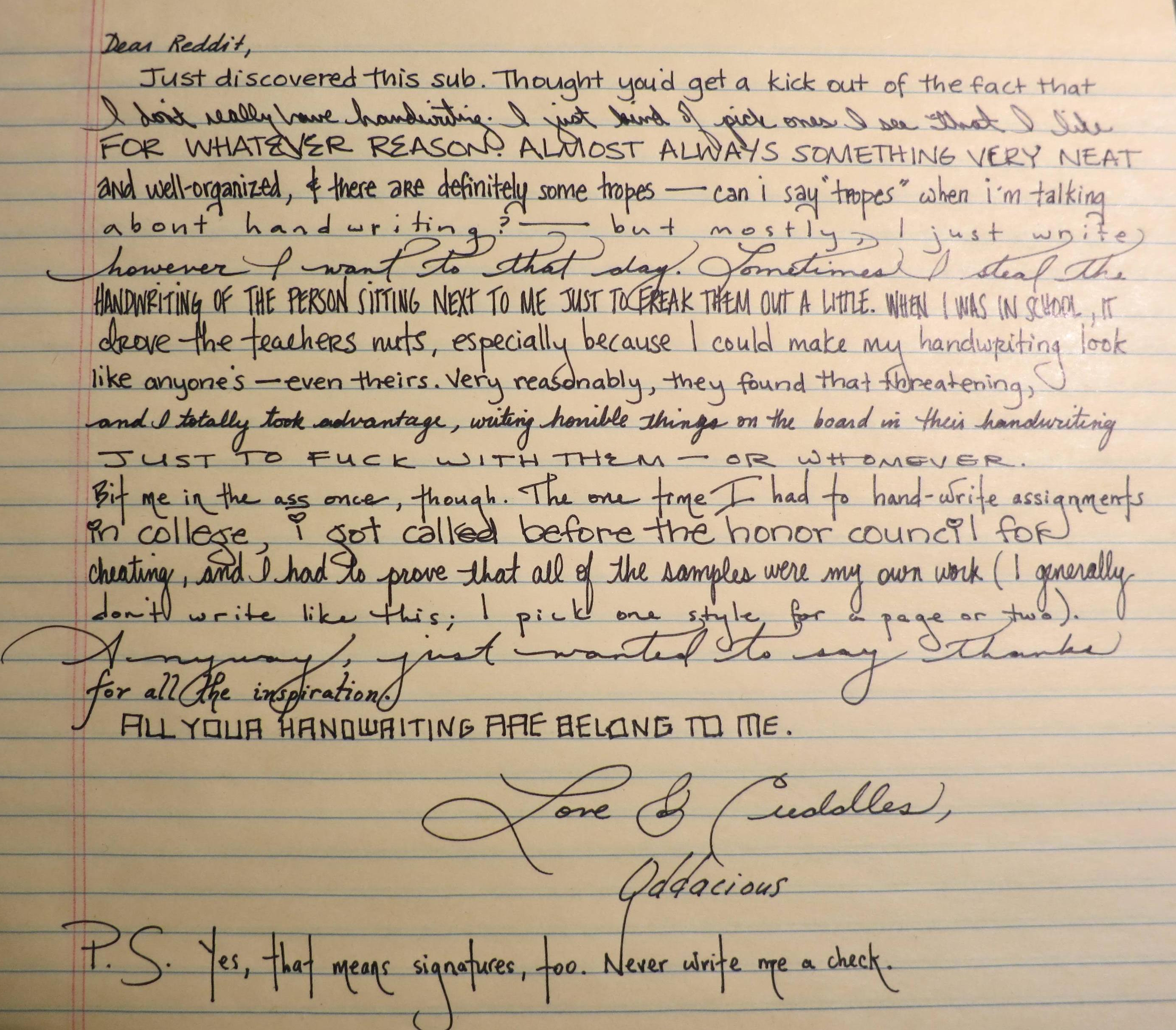 I'm so glad I found this, and that my notebook is a safe distance away from her.
(click to enlarge)
If you're like me, your handwriting is, you know, fine. Or, at least it was the last time you actually wrote something by hand. At some point in our lives, most of us have known someone whose nice handwriting made us jealous. Not this girl, though, because she would simply steal that handwriting and make it better (and possibly commit identity theft). This handwriting sample from redditor Oddacious, if you want to call this masterwork of shapeshifting a "sample," was submitted to the r/PenmanshipPorn forum on reddit a year ago, and it understandably became the top post of all time. Because r/PenmanshipPorn is not the social center of the Internet, however, people are only discovering this more widely today after someone reposted it to the far larger r/pics subreddit with the headline "This girl's handwriting is the coolest thing I've seen all week." I don't disagree, and I've watched a pug enter an ecstatic trance during a sink bath five times already since Monday.
Oddacious noted that her post had re-emerged, and posted this album of pictures from her notes from class as proof that her chameleon abilities are real.
In her original post, Oddacious also went further into the story she references in the picture at top about being summoned before the honor council when she was suspected of cheating. The most frightening part is the psych eval they gave her, but I am almost not surprised, since we used to give a lot of credence to 'Graphology,' the idea that handwriting can reveal psychological problems or even unmask serial killers.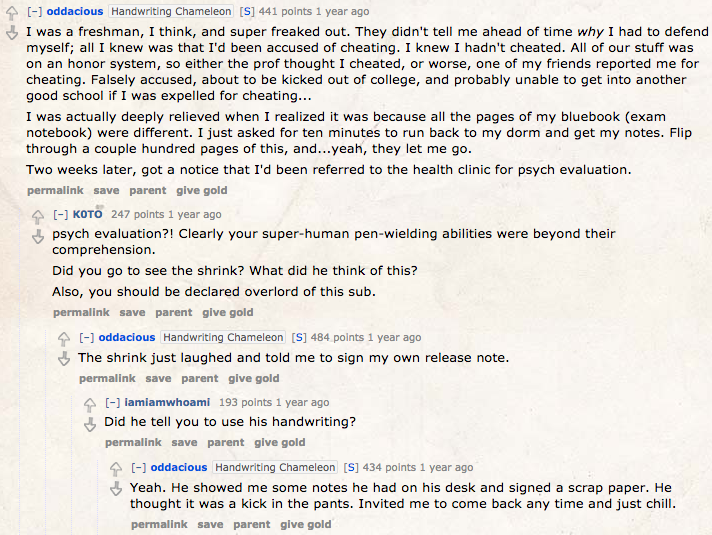 Ah yes, doctors always think it's hilarious when you forge their signature.
Some people will never understand your power, Oddacious. Ignore them. Embrace the thrill of handwriting in the 21st Century...which mainly consists of getting Internet points for posting pictures of it online. But, enjoy it nonetheless! Also, please don't sign checks in my name.
(by Johnny McNulty)