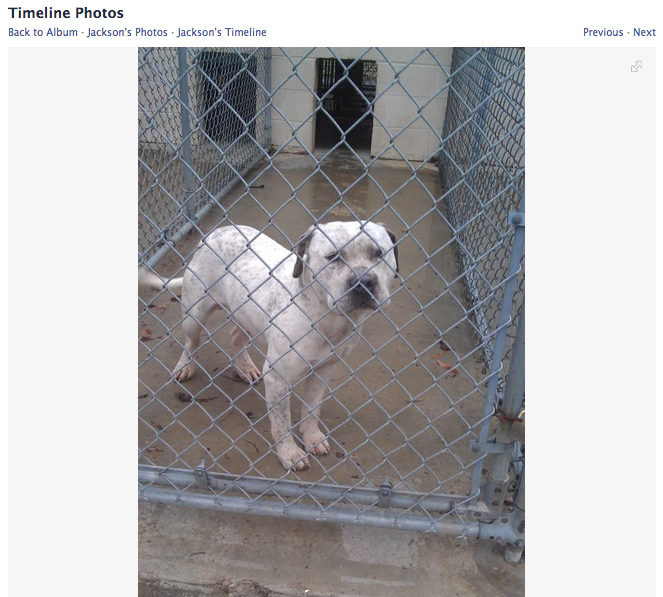 He's queer. He's here. He'd like some Beggin' Strips. Oh, also, get used to it!
There's a new, powerful strain of homophobia out there. Some homophobes are so consumed with a fear of gays that their bigotry has extended beyond the human race to also target what they perceive to be gay pets. As evidence, this poor little guy was surrendered to a kill shelter in Tennessee after his owner saw him mount a male dog and, being irredeemably stupid, decided this animal must be infected with the dreaded doggy version of gay.

We feel for the owner. He's clearly terrified of his own shoddy facade of heterosexuality crumbling down around him, so he decided to get himself a tough looking guard dog to bark at any chiseled shirtless men who might decide to show up in his yard and wash their razor-cut pecs with his garden hose. Then he looks out from his closet and sees what was supposed to be his sexual masquerade's best friend climbing up on the haunches of another boy dog. How could he not feel betrayed? Luckily, the ridiculous tale was posted on Facebook, making the story quickly go viral and apparently resulting in the dog being rescued by a no-kill shelter.