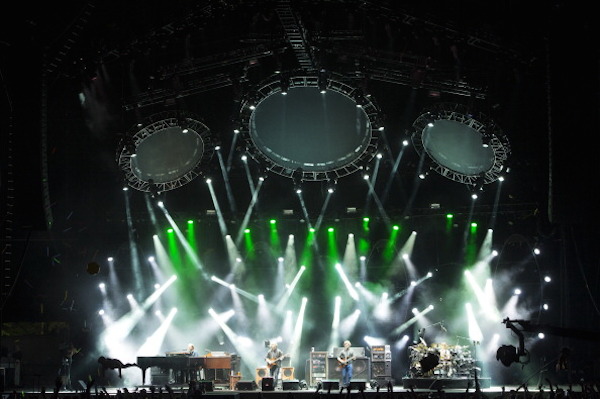 Catching Phish. (via Getty)
When Phish fans attending the band's Wednesday night concert in San Francisco bought their tickets, they probably weren't thinking that the Giants would be playing in the World Series. The way the team looked a few months ago, most of the players probably weren't even giving it much thought. But the team turned things around, and when the last game-7 pitch was thrown and the Giants became champs, thousands of fans in the Bill Graham Civic Auditorium began losing their collective minds. While some in the crowd might've thought a batch of really great acid had just kicked in, the band realized what was happening, and immediately transitioned into the perfect tribute to the new champs.
It's a pretty cool moment, even for non-baseball, non-Phish fans who've never had their minds totally blown, man!
(by Jonathan Corbett)